What would you do?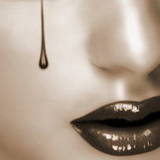 United States
November 27, 2007 3:40pm CST
So today I have a big paper due for my CSI class, and I always ride to class with my friend. I give her money at the begining of the month and it helps me out. So we are suppose to leave at 5 and she calls a little before 3 and tells me that she is not going to go. So that leaves me with little time to find someone else to take me. So far no one can. I am so mad right now. The paper is a large part of our grade and there is no way to e mail or phone the instructor. I want to call her and tell her how mad I am. And ask her what she is going to do about her paper...UGH!!! What would you do?
3 responses

• United States
27 Nov 07
I would suggest that as soon as you can get ahold of your teacher to do so. Even if it is to leave a message and explain the situation or even if you have to wait until the next class. I go to a smaller school and SOME of my teachers are understanding that things happen. You may have to take a small cut on your grade but ANY kind of grade is better than no grade at all. I have only had one teacher that was cold hearted enough to not allow me to turn in late work when it was for good reason. Good Luck Hon!!!

• United States
27 Nov 07
Thank you for your response. I am going to call. and hopeully everything will turn out ok. :)

• Canada
3 Dec 07
well to start i would probably ask my friend whay she was going to do no about her paper and i would be very upset. i was just in a situation like yours but luckily i found a ride 1 hour before my class started and handed my work in..i was so angry at my friend though but i did not want to say any thing because she is doing me a favour and driving me to school so i dont really know

• Philippines
28 Nov 07
Hi jenseyedea! I hope things turned out fine with you! Besides getting a hold of your teacher and asking for a leeway, you can also talk to your friend, if you could have negotiated the fact that she drive you there. In case something like this happens and that your friend is seriously ill that they can't drive you, then you should negotiate the ride to school instead of leaving you hanging and frustrated. Hope you were alright!