What are the gadgets that you wud like to have one day???

India
December 1, 2007 1:58am CST
Hi all... Everyone likes gadgets, be it big or small, and they all fantasize you to no extent... So, tell me, what all gadgets wud u like to have??? It can be anything- car, computer, plane, ship- anything... Share with me people... I personally wud like to have a Air Plane for myself.. That's my ultimate dream.. I wud then have no worries abt travelling anywhere in the world.. I wud just hop on it, and fly off to my dream destination...
3 responses

• Philippines
3 Dec 07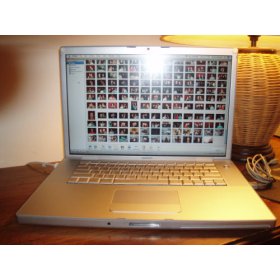 I want to have my own Apple MacBook Pro MA609LL/A 15" Notebook PC (2.16 GHz Intel Core 2 Duo, 1 GB RAM, 120 GB Hard Drive, DVD/CD SuperDrive). Ain't it cool? Then I can bring it anywhere and watch dvd on it. I will also maximize the drive space by installing my favorite games. Cool.

• Australia
2 Dec 07
I magic wand. Not what magicians have for their shows, more like what they use at HogWarts! lol.