The new me!!!!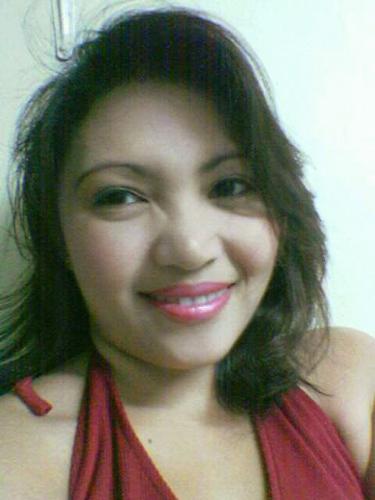 Philippines
December 3, 2007 9:35am CST
Hi friends out there? Do you like my new avatar photo now? I've been here for almost eight months now and I know most of my friends really recognized me in my screen name even not looking in my old avatar that's why I manage to change it as my latest photo. Any comments friends do I look good here or in my old avatar? Thanks in advance...
7 responses

• India
4 Dec 07
hey lynboobsy, you have taken new avtar like lord krishna.ha ha ha ha. Your both old and new avtar's are beautiful.you are looking georgeous in both pic's. Honestly i can tell you that you are looking more younger in new avtar than old one. so cogartulation for you new young avtar( young lynboobsy).

• Philippines
5 Dec 07
Thanks for the nice comment hehehe, actually I'm not that old I'm only 35 but they seems I'm only in my 20's hehehe. have a nice day...

• United States
4 Dec 07
Your present avatar nice but past one was more nice to me as its color is like eastman color. I think in your present avatar there should something according to your id but it is not seen by me. I talked what may be understood by you if not then from your id cut first 3 letter and keep nexr 4 letter and cut next 4 letter and keep what you mean...lol

• Philippines
5 Dec 07
Yeah I really understand what your saying and for that your a naughty too and that's only my secret that I can't reveal. hehehe Thanks have a nice day....

• India
4 Dec 07
This one is pretty good. I think any one would love to keep looking at the picture. How is your mylot work going on ? Haven't seen much of discussion topics nowadays from your end.

• Philippines
4 Dec 07
Hi shh123, thanks fro the comment. I'm not doing mylot so much it is just I got bored in my Internet connection these past few months and I can get to mylot easily that's why sometimes I just view and for a while and respond to some interesting topics.

• Philippines
4 Dec 07
Hi nica thanks for the comment. Have a nice day....

• Ft. Frances, Ontario
3 Dec 07
The new me looks good on you. I like the old you too ;) Have a nice day lyn.


• United States
5 Dec 07
Hi, lynboobsy. That is a really good new picture of you. I like the old avatar picture too. You are very photogenic.