Has anyone heard of the nintendo wii phone?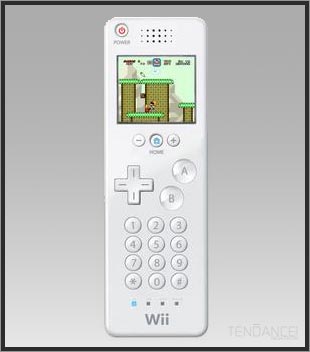 Craig, Alaska
5 responses

• United States
3 Dec 07
hey i have no idea of it before but thanks for sharing it can be a gud gift but wait let me hold my horses wat the cost?? just kidding ,,,,have a nice christmas and a very great new year.

• United States
9 Jul 08
That would be cool to have a wii-mote + a phone built it, but I think it would be odd holding a wii-mote up to your ear-mouth to talk/listen into because I like smaller phones.

• Craig, Alaska
10 Jul 08
I know what you mean. I think it would be odd holding a remote to my head just to talk on the phone. I just wanted to share some new technology for all mylot users. I know wii is popular and would love to have one someday. but this I thought was interesting.

• United States
10 Jul 08
Oh my gawd. Haha. That's so random. I wonder how many people would have the Wii phone once it comes out. I could see stuff happening just like when the iPhone came out. Haha. Long lines and everything. It looks more like a house phone though. From the pictures at least (or a remote). Haha.

• United States
7 Mar 08
Wow! This is an amazing gadget. I don't think they will come out wit this yet at the moment, but if this product really goes on sale, I would really think about it as the screen might be too small and it won't be nice to play games on such a small screen though..

•
9 Jan 08
I thought Nintendo were shipping games for the Apple iPhone? I don't think they would come out with one, Nintendo are not really going to convergence route. The Wii is dedicated to just playing game (where as the 360 & PS3 are Home Entertainment Centres), the DS is just a games console, the PSP is all things.

• Spain
11 Feb 08
Not exactly: the Wii can be used for many different things. Sharing pictures, getting information services (the Weather and News channels), surfing the web or downloading games for example. It even has DVD reading capabilities: the hardware is there, it's only they couldn't arrive to a software (the international regional codecs, to be exact) consensus before the launching of the machine. But it seems they are quite close to it now.