Do you know about metallica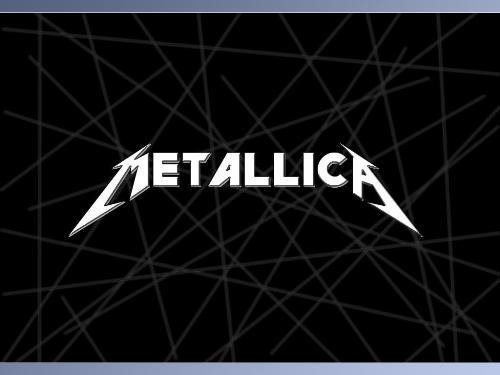 India
December 5, 2007 9:13am CST
As you know milliums of people are lover of this group. Do you know about metalika. Metallica is an American heavy metal band formed in Los Angeles, California in 1981. Metallica has released eight studio albums, two live albums, two EPs, nine videos and are working on a ninth studio album. The band is considered one of "Big Four" pioneers of thrash metal, along with Slayer, Anthrax and Megadeth. The band has won seven Grammy Awards and have topped the Billboard 200 four tiems.
7 responses

• Mexico
12 Dec 07
you give a lot of information, i´used to listen metallica music, but not any more. metallica was a great metal group but i think that they don´t play like the old time

• Macedonia
11 Dec 07
Im big metallica fan And i agree with the previous comment Metallica' s previous albums and the last are not the same They have changed their style and also destoyed it for a life. However former members of the bend are:- Jason Newsted, bass (1986 - 2001) - Cliff Burton, bass (1983 - 1986) - Dave Mustaine, guitars (1981 - 1983) - Ron McGovney, bass (1981 - 1983) Today the band seems to have this members: - Lars Ulrich, drums (all time) - Robert Trujillo, bass (joined 2003) - Kirk Hammett, lead guitar (joined 1983) - James Hetfield, vocals, rhythm guitar (all time) Metallica's albums (in chronological order)are:- Kill Em All (1983) - Ride The Lightning (1984) - Master Of Puppets (1986) - Garage Days Re-Revisited (1987) - ...And Justice For All (1988) - The Good, the Bad and the Live (1990)(Box set) Collection of singles and live tracks - Metallica (1991) - Live Sh*t: Binge & Purge (1993); Live box set (with videos of 2 shows) - Load (1996) - Reload (1997) - Garage Inc (1998) - S&M (Symphony and Metallica) (1999) - St. Anger (June, 2003)


•
6 Dec 07
I have heard of this group for several years but never heard their music until earlier on in the summer when Wembley, had them on stage for the global warming awareness concert but only played one song - "who you are" which I really like and since hearing this have wanted to hear the rest of their songs on this cd and some of their other cds


• India
5 Dec 07
ofcourse i heard about Metallica .its one of my favourite band groups ., .. i like number of their songs Like Nothing Else Matters , the unforgiven , the struggle within , Dont tread on Me , am i evil , Merciful Fate , Better than you , The Memory Remains , Jump in the fire , The Unforgiven , Sad But True , enter Sandman .. the list is very long :D .. they are an awesome band :) i just love their songs and their music

• United States
5 Dec 07
I'm with you. I'm not a super fan. But I do like their music. Rock on!!