Internet downtime & creative cooking...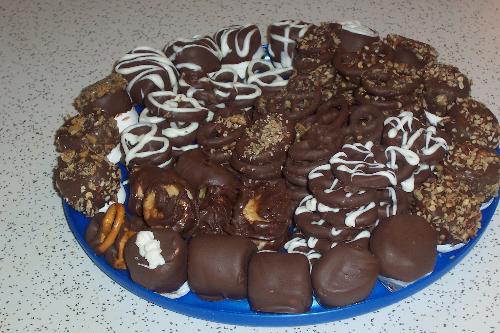 United States
December 6, 2007 2:12am CST
Yesterday my vonage made my internet crash so until my internet lady came by today, I was without internet and phone. Which A) made me miss some Helium Marketplace article deadlines and B) left me bored out of my mind. So what did I do? I found some baking chocolate, some crushed pecans, some toffee, some marshmallows and some pretzels and decided to play candy store chef. See the pic below. It was fun! I also prepared my roast for today, and made yesterday's dinner. Today I made a sweet onion bbq pork tenderloin in the crock pot and crispy onion rings and iced tea. Winter weather and bordom often find me in the kitchen cooking up a storm... no wonder I stopped dieting this month! What do you do when you're stuck with no internet and it's too cold to venture outside?
No responses