Do you still make your shirts giving measurement to the tailor?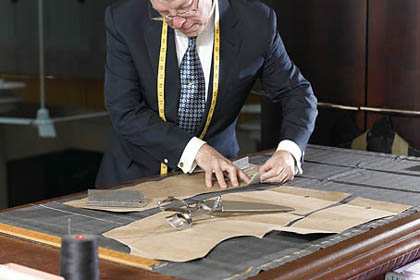 India
December 6, 2007 5:21am CST
Or completely switched to ready mades?
3 responses

• Delhi, India
12 Dec 07
Yes, I prefer wearing stiched shirts most of the time. But if I need an attire for party or function I go for ready made shirts.

• United States
9 Dec 07
There are still tailors that take measurements to make shirts??? And here I have just been bouncing back and forth from large and medium shirts depending on the makers.

• Turkmenistan
7 Dec 07
I think that this is a thing that mostly guys do. Women may have it done on a special occassion or two. But not very often. I really don't need that much tailor made.