Needed Some Advice For Good Novels...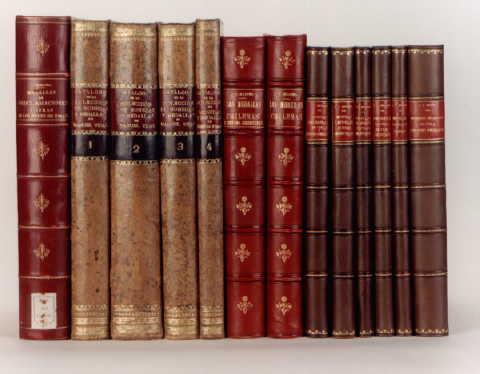 India
December 7, 2007 8:39am CST
hello all i needed some Advice, about wht shuld i read i generally like to read paulo coelho/sidney sheldon/danniel steel and more.. i like romance/philosophy not a big fan of murder mistry and all but currently i am out of books, dont understand wht to read,, can u guys suggest me some TITLES so i can get them and start readin, just finished my last novel today thnx in advance
7 responses

• India
8 Dec 07
hi anuj have you read Danielle Steele's Zoya? it's a great book. try reading some classics like Gone with the wind, or The thornbirds, for some old fashioned romantic escapades. i am sorry to find that you don't like any mystery novels. i myself adore the Agatha Christie series. anyway, have a great time reading. it never goes out of style!

• India
8 Dec 07
i do agree that some of her books tend to get a bit monotonous... especially the tommy-tuppence ones. but some of them are really brilliant too. another author i would suggest is Victoria Holt. they are definitly old timers, but i enjoy them a lot.

• Canada
8 Dec 07
From what you have said someone probably has already told you of books by Peggy Vincenzi. Certainly fits what you have been reading. I know, I doubt if there is any kinda book type that I haveen't read one time or the other.

• Canada
7 Dec 07
I am currently reading the second book of a 3 book series by James Redfield. The first is called the Celestine Prophecies. I highly recommend these books. They have sold over 20 million copies and have been translated into 34 languages and they have also made a movie The Celestine Prophecies. The story is great and the author does a super job portraying a vivid image. If you haven't read them yet you won't be disappointed I'm sure. Happy reading!

• United States
7 Dec 07
There is good Christian romance out there to read . Go to CBD to get them at a super discount price or to borrow go to your local libary .

• United States
8 Dec 07
For years, I have been deeply involved in a series of novels by Tony Hillerman. While they are mysteries, they paint a vivid picture of the American Southwest and give incredible detail of the Navajo Indian culture. There have been a few movies made from these novels, but they don't compare to the written work. They are fascinating!

• United States
8 Dec 07
It was a big surprise to me when it happened... I hadn't realized I was here so much!LOL! All of my other reading material is either very scary, or about my crafts. I used to read more novels, but my memory seems to be too cloudy to remember them! Old age is ugly, my friend!LOL!

• United States
10 Dec 07
Have you read Girl with a Pearl Earring by Tracey Chevalier? Maybe try that one.

• United States
9 Dec 07
I loved Life of Pi by Yann Martel and Zorro by Isabel Allende. They were both magnificent in different ways.