Natascha's World!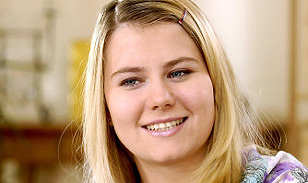 Nelson Bay, Australia
December 8, 2007 8:39am CST
Remember Natascha Kampusch? She was the Austrian girl who was abducted many years ago and who was able to escape to freedom after 8 years in captivity. Now, a year later it has been announced that she will be hosting a television show starting next February! Not only that, but Natascha now even has her own web page! As she is still working on it, there is only a picture of her on it, but I am sure it will be an interesting site once she starts moderating her new television program!
1 response

• United States
9 Dec 07
Interesting tidbit. I'm sad to say I do not remember the case off the top of my head. I'm glad she's free and I'm glad she's getting things in order. I hope she gets her experiences and message out.