What do you think of what dori said?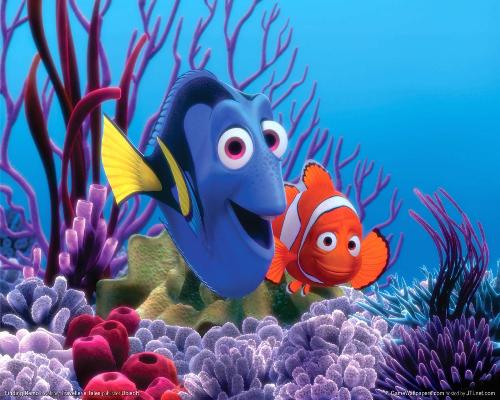 Philippines
December 9, 2007 3:47am CST
In one of the lines in Finding Nemo, Dori said that "follow your heart wherever it leads you, and when you reach a dead end or whenever you get lost, use your brain to bring you back home". Even though the movie is for kids, it really conveys life lessons and values. Sometimes our hearts lead us somewhere especially when it comes to love. Sometimes, it blinded us when we listen much to our hearts. But then again, i guess, there's always a feeling of being home when we go back to our hearts. Anyways, I am already contradicting myself. But hey, i love the movie.
2 responses

• United States
10 Dec 07
I think what Dori said was very true. Even if it's ignorant to believe that, I want to keep believing!! :)

• Philippines
13 Dec 07
Me too. There is no problem with believing. I so love Dori too.

• United States
9 Dec 07
I love it to. It's a wonderful movie. And in one form or another it still teaches.Disney Pixar came out with learning computer software. So my four year old has the Nemo gang helping her learn how to use the computer! Go Nemo

• Philippines
13 Dec 07
I love nemo. I also love dory so much. I like the part where she whale-talked. :D Also I love the follow light scene. :)