Do you think Oprah Winfrey's endorsement of Obama will affect 2008 election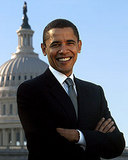 United States
December 10, 2007 6:34pm CST
We all know that most things or people that Oprah endorses or approves of usually takes off big time. It has happened with authors on her show, musicians and singers as well. Do you thing her endorsement of Barak Obama for the 2008 election will cause him to be elected.
2 responses

•
11 Dec 07
Hi. Of course it will. If you look at her book club, and the sales that it produces, it is inevitable that Obama will benefit from Oprah's endorsement.

• Canada
14 Jan 08
Oprah is African American and Obama is African American and it is in her best interest to get him elected. I do not like it when celebrities choose a candidate based on their gender or ethnicity. I go for issues and even if a candidate stood for the same issues as I wanted and I am sure he would not, then I would not vote if he were the only candidate of a certain race or gender. If there were a better selection, it would be different.