Do you have a Speciality Garden?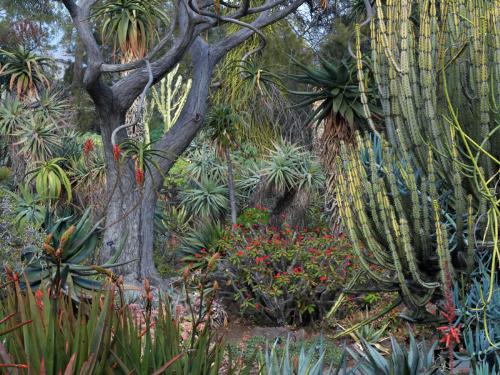 Australia
December 10, 2007 9:32pm CST
What some people do here if they have extra land, is develop a speciality, such as desert gardens, & change a small fee for people to visit. If you live in a swampy area, you could develop a Swamp Garden & charge visitors to check out what you do. For many people, it is the advice & seeing what can be done with gardens in particular environments that interest them. Check out the beautiful photo of a desert garden.
3 responses

• Australia
11 Dec 07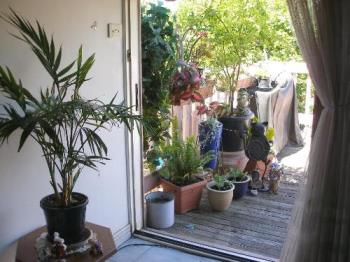 My back garden is on three levels so just over the past week or so I have been creating a nice little garden right outside my back door so I can open up the back door and practically be in my back yard so I gave brought my musical playing cats up from a lower level to add to this garden...

• Australia
12 Dec 07
My back yard is on three levels also. How lovely, to have musiucal playing cats.

• Australia
12 Dec 07
Your garden photo is just lovely. Thanks for sharing it.

• Philippines
11 Dec 07
Hi jennybianca! Wow, that is amazing! It really is beautiful! I would love to transform my small vegetable garden into such a beauty but then again, I have to think about that really hard because the vegetables were planted by my hubby and not me. LOL! That would be a refreshing site to visit especially when you live in a city. Take care and have a nice day.

• Australia
12 Dec 07
It would be good to have a vegeatable speciality garden. Many people would appreciate seeing this & learning more about growing veges.

• Australia
12 Dec 07
Its a great idea and something I have often thought about, I have a specialty garden although I done it quite by accident, my chickens were eating all the leaves of my chilli plants ( peppers ) and so I divided a part of my yard and put them all in there to grow undisturbed ( I have 16 different types ) Now it has become a bit of a feature, with all my friends saying how good it looks. Still have a bit to do to get it how I would like it, but the main thing is the plants are doing well. I would love to build a japenese feature garden with Bonsai tree's and nice garden ornaments including a water feature of some kind with a waterfall and a comfy seat in which to sit and take it all in.