best friends forever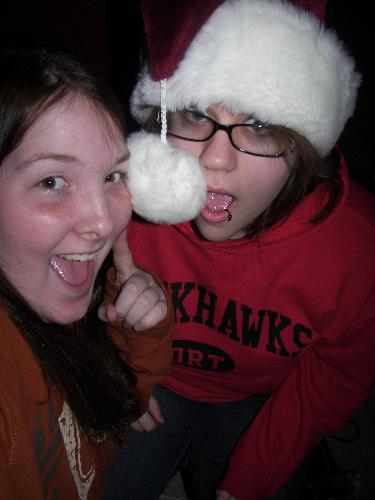 United States
December 11, 2007 7:30pm CST
This picture is pretty much my definition of 'best friends forever'. This girl and I have been friends since we were 2 through thick and thin. We have had our moments but we have always been there for each other when we needed a friend and can always have fun. Of course there are those serious moments but hey, why not just have fun? I love this girl to death and always will. How many you have a friend like that? A true friend, someone that you know will ALWAYS be there for you NO MATTER WHAT. Somebody that you can say you love and not feel embarrassed about it. What kind of friendships do you have?
2 responses

• United States
14 Mar 09
First of all, I'm glad you have a friend like that, that you have had for a long time and you will have forever, now second of all, where do I sign up for the good friend list, cause where I come from I'm all alone and no one ever seams to want to be my friend.

• United States
16 Mar 09
actually recently me and that friend had a falling out and she has yet to talk to me. she's gets big mood swings and doesn't talk to me for a while. i don't know if this is a permanent f*ck off or temporary one but i'll always be there for her if she needs me.

• India
12 Dec 07
The geographic and personal distance between people continues to grow, and there are some harmful effects for those who lack quality relationships. Friends are essential because they provide emotional stability in a person's life. Making friends is like managing a bank account. You must make investments, and it is never too early to start.

• United States
14 Dec 07
I really like the last sentence. I think I've heard it before, where did you hear it?