What are the hobbies, which stay at home mom can take?

India
December 11, 2007 8:51pm CST
I would like to know which all hobbies stay at home mom can take besides looking after her children to spend time. If you are a stay at home mom how do you spend time other than doing household works and looking after your children that you enjoys.
5 responses

• United States
12 Dec 07
I mostly knit or crochet--both I taught myself to do when my older kids were toddlers. I also like to digital scrapbooking on my computer. Mostly I goof off on the computer, go to websites like this, play games (like Sims 2) or on pogo.com.

• United States
12 Dec 07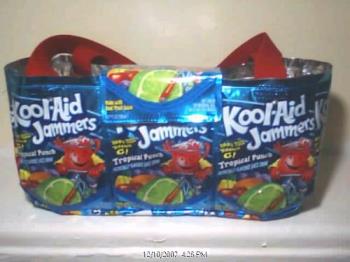 Oh I am doing a lot of sewing as many people know. I also love to do my scrap booking. I also am a adult addicted to playing the sims. So I play them for an hour or two before bed. I like to watch lifetime tv and relax when possible. If you like anything from dolls to recycling start with that. It could very well bring in some extra cash. I know a man who makes candle holders out of cans from food. I make purses out of koolaid pouches. I am also trying to perfect my booty bags.

• Sweden
12 Dec 07
Today my hobbies, is working with my computer and make free money with free money making programs. I like it, it is relaxing, rewarding and I have made a lot of friends all over the world. MyLot I use on a daily bases, I like to write a lot and therefore I spend some time here and discuss with many people.

• United States
12 Dec 07
ive been a stay st home mom for about 4 years now, i love it. recently i took up baking and decorating cakes and i have actualy started to sell alot of them. i usualy hand them out to neighbors, we can only eat so much cake, and they have spread word of mouth so now i get orders. i also do scrapbooking for my 2 girls. and haha the house gets redecorated atleast 3 times a year :-)

• United States
12 Dec 07
I take my son to the library, and while he is playing and looking at books, I get a chance to socialize with some other moms. I also enjoy crafts, so when I have the opportunity, while my son is sleeping, I do some crocheting, painting, that sort of thing. I love to go for walks with my son. It helps keep me active, and my son enjoys it.