Do remember finding out that there was no Santa Claus?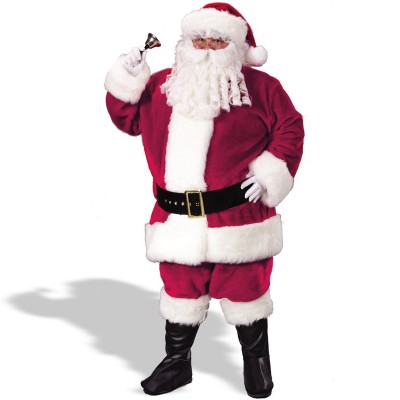 United States
December 12, 2007 5:58pm CST
I don't really remember learning that there was no Santa. I just sort of "knew". I do specifically remember one year when my younger brother and my cousins hid a tape recorder beneath the tree and busted my Mom and my Aunt and Grandparents putting out the gifts the next day. They were in so much trouble for that! Do you remember specifically finding out that there was no Santa? Did you parents sit you down and tell you? Or did you just sort of figure it out on your own?
7 responses

• United States
13 Dec 07
I pretty much figured it out on my own...I found it really hard to believe that there was a fat guy with flying raindeer that drops down chimneys(that we didn't have) and puts presents under christmas trees. By the way, I was upset that it was my dad eating the cookies I left for santa...

• Argentina
14 Dec 07
I never left cookies for Santa, or else I would have been really angry at my parents, haha. And I weas not told about chmneys either, just because we don't have one. My Santa entered throught the balcony. (How on earth did he get 8 stories up I never asked)

• United Kingdom
13 Dec 07
I do remember it actually I think I was 8 at the time, it was Christmas eve and I was peering around the curtain waiting to see Santa pass by in his sleigh in the sky with the reindeer, dad was trying to watch television and I had been standing there for ages, finally I think he got a bit annoyed with me for standing there for so long and he sat me down and told me and explained that it was impossible for Santa to bring everyone in the whole world presents on the same night! I was soooo disappointed and I think the first thing I asked was, well who's been eating the mince pies I've been leaving out!

• United States
13 Dec 07
I have to admit to laughing aloud when I read your response. I loved that you wondered who had been eating the pies. If I ever have children I want to keep them believing for as long as I possibly can. I think it's one of the best parts of being a child, maintaining that sense of innocence. Thanks for your response, my friend!

• Palatka, Florida
13 Dec 07
Well with my family members talking about Jesus's birthday being on Christmas I sort of figured it out myself also. Then seeing my presents hidden I knew then that my parents were buying them.

• Argentina
14 Dec 07
I don't actually remember "the day I found out that...", I guess I figured it out by myself... Still, I'm so glad they lied to me all those years! I remember all of my cousins and my brother, who are older than me, taking me for a walk on crhistmas eve to see if we could catch santa putting some presents under other people's trees. Maybe it was just around the block, my memory is that we looked for him forever, hahaha. And I remember on christmas when we got back to my uncle's house too early, and they hadn't placed the presents under the tree, so "magically" the lights went out. Oh god, so unlucky me I was this close to catching santa and the light blow out!! Grrr!!! hahahaha, LOL everybody, let kids believe!

• United States
13 Dec 07
I felt so sad and betrayed. I mean kids love to think sanmta brings them gifts every year.

• United States
13 Dec 07
I remember sort of knowing too. I got a Planet of the Apes Set one year as a child with apes, GI Joe, & the Six Million Dollar Man, and I remember studying the detail on the toys that morning. The funny thing was they all said either Made In Tawain or Made in Hong Kong on them. It was imprinted on the legs of all the figures! I asked my mom why it did not say Made in the North Pole? She told me that there was so much work for the elves, that they had to contract out the work to other countries to get everything done in time. I think I just pretended to accept that but silently knew.