cell phones loss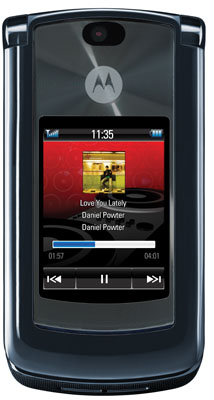 India
December 13, 2007 3:27am CST
God forbid, if any one losses the cell phone what would be your concern lossing the cell phone set or the data stored in the cell phone like the important numbers, images of people realted to you, videos,voice messages, personal messages etc. What will you bother for or get tensed about the money or the data?
9 responses

• India
13 Dec 07
Hi sang,I would definitely be more worried about the varied data taht I keep in my mobile. (Needless to mention that my brain has gone defunct due to the easy availibility of technology, lol). The money is important but its reversible while the utility extensions are hard to get back. For this reason alone I am searching of a good backup software where I can store my data. Thanks.



• Philippines
14 Dec 07
Hi sang2k2! I think I will be more concerned of the cellphone than the data in my cell phone. Why? Well, the data that are in my cp such as the phone numbers are all written down in a separate phonebook which i keep at home and have a small hany phone book in my bag all the time, the dates and meetings/appointments are all kept in my appointment book at the same time. So, I guess I have a back up in case I lose my cp. Although I am not a materialistic person, still I will be concerned on the cell phone unit because somehow I don't think I can easily buy a new one immediately and replace the lost one.Just my thoughts. Take care and have a nice day my friend! :)


• Pakistan
13 Dec 07
Well money does not matter much but pictures and contact number of ur friends and family are lost and are with person who is not good and belong to bad class, thats more worrysome other thing u might have u data in it as nowadays latest computers are like mini computer and i will be loosing peace of mind as well hope u understand what i meant its sad incident, may Allah save us from it

• Kenya
13 Dec 07
Hey sang, I loose my cellphone the only worry I could have is lossing the phone and not the data. I have a folder in my computer where i have stored all the important numbers and pic. and also our service provider can get you a replacement of the same simcard you had before so that you dont have to buy a another line. My cell phone is expensive and it was a valentine gift from my fiancee so loosing it is like hell to me. It has a centimental meaning to me. Thanks for sharing with us such and important discussion.

• Philippines
14 Dec 07
i think i would concern on both.... the money i saved just to have that cellphone, the data i saved in there, important messages and perhaps more :-(

• India
13 Dec 07
I will think about both money and data :) Money means i will miss my cell which i both !! data is surely important!! i will curse the thief !may be he will loss my mobile again ,!!!

• India
16 Dec 07
hello sang2k2, i thank god that i haven't faced this,touch wood,and don't even wish to.i feel i will get worried about both.first of all i am very much attached to my handset.even if you give me a costly handset with more advanced features i won't leave my older one.i am just in love with mine.so departing from it will be like loosing something precious.i will get tensed not for the money but for the handset only. apart from that contact numbers or addresses is not of much concern for me as i have a secondary storage of them.and videos and voice messages can be saved to pc,so i won't worry for that wither.but i will definitely miss all my personal text messages.i have a folder where i keep all the messages of my fiance.so that will leave me feeling actually sad. and there are many options to block the sim,so there is no need to bother if the person misuses the mobile number.and thanks sang2k2 for starting such a nice and meaningful discussion.

• Philippines
16 Dec 07
i have loss a cellphone twice already... both are important to me, the data in the phone and the money...its so hard to take back again the stored contact number. because of my experience that i lost two cellphones already, i only bought less expensive cellphones for me to use it anywhere wihtout worrying that it will be snatched from you.. snatchers only snatched cellphones that are very expensive. i just make myself contented with the nokia low end phone enough to send/receved text messages and make/recieved calls..