How do you organize yourself?

United States
December 14, 2007 4:00pm CST
I am an organized person. To the point of being overly organize to the point of being unorganized! I'd love to have a daytime with all the tabs and sections and all, but just am not busy enough. I make lists and lists, but end up not being able teo organize the lists properly and they do me no good. I am not a computer organizer, so using the features on a PC for organization is out of the question. I am a visual person so I have to see it, have it in my hand. So..qusetion... how do you organize yourself, keep your self organized, "get it all done"?
4 responses

• United States
14 Dec 07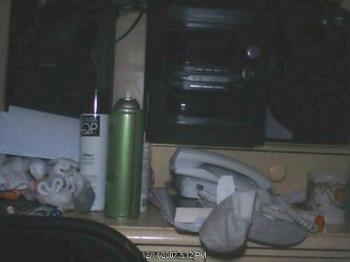 I have to say it as my mother would. She say I am a neat freak with no organization skills. This picture is of my bedroom dresser. It has all my stuff on it. I know exactly where to find my daughter's hair supplies. Now my living room,kitchen,dining room are company ready. My bedroom is so small I have no storage space. If I could add more images you would see when I type at. LOL I am very cramped. I organize my kitchen and living space neatly and less is best for me. These items are just here because of my daughter living in my room. I should use hers for storage.

• United States
14 Dec 07
Being a computer organizer, I use my PDA and on the regular computer a program called NoteZilla. Those failing, I tape a handwritten note to the bathroom mirror. THAT gets notices even if the bells and whistles get ignored. Another thing is that since my PDA has a camera, when I see something I want to remember, I take a picture of it. Then, time allowing, it gets written up and added to some database later. A picture is worth 10000 words!

• United States
14 Dec 07
Oh my gosh.. you lost me until you said the "note on the bathroom mirror" - that and the front door are my main points of notice!

• Canada
15 Dec 07
That is real difficult question to answer, as you know only one factor count in this that is " control over time". the more you manage and control your time better result you will get. As time is real limited and wants are countless so making proper plan to achieve as much as desire is key to sucecess.

• Philippines
15 Dec 07
I try really hard to be organized but I hardly get anything it done being organized. Back in college, I'd find time to properly label my files and file them accordingly in carefully labeled folders. But despite my efforts and when all the deadlines are nearing, I go back to stashing everything into my messy bag. Back then I'd make some sort of time table that I don't usually follow. I guess some people benefit from being organized and for people like me, work best with spontaneity and a messy workplace.

• United States
16 Dec 07
whatever works for each of us! I see my daughters mess but she does just fine...so she says! And then I have so many places to put things, I dont know which place I put them! Have to consolidate some how!