do you think that HRITHIK ROSHAN of KRISH fame is the next king of BOLLYWOOD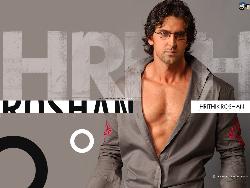 India
October 29, 2006 4:47am CST
What do u have to say.There was the era of Dilip kumar then Rajesh Khanna then Amitabh then Sharukh Khan and who Next Hrithik Roshan?????
6 responses

• India
30 Oct 06
well obviously this man has the capacity to become so

• India
30 Oct 06
He's reaching there and reaching fast. Compare any of his pics just before debut, and you'll amazed that he's the same guy. He's maturing by the day and his acting prowess are only well-known.

• India
30 Oct 06
ofcorse, he is great actor. he has good looks too.

• India
30 Oct 06
he's already in competition with king khan.he'll definitevly overtake him