If your married, Did you have a large wedding

United States
5 responses

• United States
29 Oct 06

We got married at the courthouse, but when he gets home we're going to have another wedding at the beach. It will be small, just us two, a photographer, and the preacher.

• United States
29 Oct 06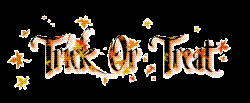 That sounds so romantic and special. Congrats to you and your love.:)

• United States
20 Nov 06
My husband and I actually eloped and was married at a Pastor's home. Short and Sweet. My older sisters and brother all had big weddings with all the family together. Since my husband's family and my family really didn't get along, we decided if we were going to be together elopement was the only way without being talked out of doing it. I do miss having a church wedding and being walked down the aisle with my father, but it wasn't to be. My parents had a beautiful reception for all the local family at their house for us about 2-weeks after our wedding day. So we were still able to receive gifts from all our loved ones on both sides of the family.

•
19 Nov 06
I'm not married yet, but if I did get married it would be at our local register office, I think it's a similar thing to a court house.

• Canada
25 Jan 07
We wanted to have a small wedding and this is what we had . We were going to get married at the beach because my husband is not Catholic and our priest would not marry us in his church if we were not both Catholic . We went to a minister who I thougth was great and in the end we got married in the minister's church .

• Laos
7 Jan 07
I think it depends on your families and closed friends. The couple will decide. It is arranged about 200-300-800-1000 guests in the restaurant or at their home. Some people prefer only the chief of village, village group and small families, very closed mates; so they can serve all well or control the wedding tidily.