Mozilla, Opera, Internet Explorer, etc...?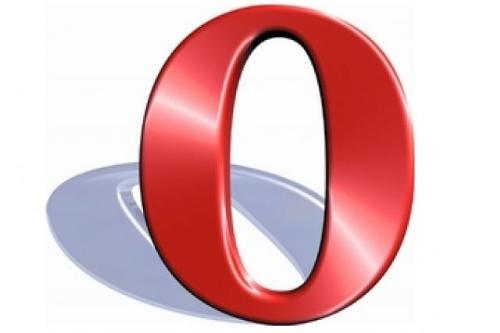 United States
December 16, 2007 8:06pm CST
OK. I have Mozilla Firefox currently. I hate IE and it likes to give me computer problems (viruses, etc.) so I figure, if I want to see how it looks in IE there is an add-on for that. What do you think is the best browser to use? I was thinking about using Opera but I have never tried it and would like to know what your thoughts are on the differences between the two and their pros and cons?
7 responses

• United States
17 Dec 07
I currently have Firefox, opera, and internet explorer. I think that firefox is great for when you want to be more secure, but I noticed that firefox would crash when I tried to play games that worked perfectly with internet explorer, which was quite fustrating. I also find firefox to be quite sluggish, but just a bit more faster than Internet Explorer. I think opera would be the best alternative browser to Internet Explorer because Opera is very fast for me, its really smooth and has never crashed for me. Its like its such a light program and web browsing is so fast! Internet Explorer is the web browser that is not perfect, in speed and security, but I will never stop using it. I just use the above browsers for different things. So in conclusion, I would say that Opera is far by the best alternative browser, but I would still say that Internet Explorer is the best in handling plugins, activex, etc! This is just my own personal opinion.

• United States
17 Dec 07
I haven't tried Opera yet, I think I'm probably going to stick with Firefox but I'll give Opear a shot.

• India
17 Dec 07
if you ask me this question I will definitely say that on any given day mozilla Firefox is the best Web browser right now. It has a lot of facilities it is easy to use and also it is not give you the typical problems of Windows Internet Explorer. Other bosses are good but I see that somewhere down the line they are not as good as Mozilla Firefox because it is too many options that they can think of. You can configure your Firefox according to your new stage. You have so many plug-ins that you can install on your Firefox which is not possible with a lot of other browsers. It has a good spelling checker, it has an male taking facility and a lot more of things into which I think it is a complete intranet Web browser and that is the reason I say that it is by far the best browser available on the net right now.

• United States
17 Dec 07
Yea. I'll probably stick to Firefox, I really like the spell checker.

• Greece
17 Dec 07
I have tried Firefox, IE, Opera,K-meleon. Firefox is by far the best, fastest and with better features.About viruses, what you said concerning IE isnt true- a virus will infiltrate no matter what browser you got, unless you got nice security at PC, the required applications. Opera doesnt work well at the site i use more often than anything else, it crashes, is slow and disturbing, so i stopped using it.K-meleon is quite good, only sometimes it consumes all CPU power and nothing will move till it unstucks :( Firefox is the best solution for everything :)

• United States
17 Dec 07
I do agree. I think I'm probably going to stick with Firefox.

• Malaysia
17 Dec 07
Ok, I've tried Internet Explorer 7, Mozilla Firefox, Opera, and Opera for Mobiles. They have their own advantages and disadvantages by themself. First let's look at IE7. Easy to manage. Fraud detection (With Norton Antivirus) Friendly user. Slow for movie reenderind. Downloads may hang and not really stable for larger files as 1G(Downloading Games). All CSS works. All javascript works. I prefer using IE as my default browser. Second, Mozilla Firefox. Easy to manage. friendly user. Fast movie reendering. Dowloads can be pause and resume at any time. Downloads of larger files is stable. Only common CSS works. Some javascript may not works or displayed unproperly. I prefer this browser when streaming movie. Opera. Windows Explorer looks. Very unfamiliar for me. All function is very-very fast and stable. CSS & Javascript is limited. I not liking to use this browser. Opera for windows. Very good and recommended for mobile phone. But beware, if your phone doesn't have Wifi, don't use this browser as it will cost you really expensive charge.

• United States
17 Dec 07
Thanks for the detailed lists. So looks like so far I'm sticking with Firefox.


• Italy
28 Dec 07
i prefer internet explorer to surf the internet because i think that it is more simple to use...it never cause me any problem..

• Philippines
27 Dec 07
i've tried different browsers back then but i found myself sticking or sometimes going back to mozilla firefox. though microsoft did a lot of improvements in IE7 in terms of security, the one thing that makes me go back to firefox is the fact that you can configure it almost the way you want it. second is because it's open-source, where developer's develop addons to give firefox extra functionalities, etc.