Animal

India
8 responses

• Canada
17 Dec 07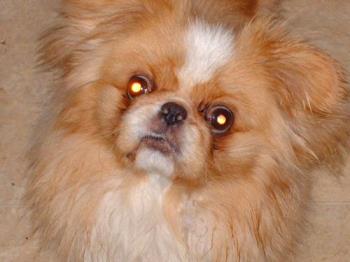 I dont really hate any animals, but i dont particularly like dogs. I think they smell, drool, eat aeverything. And my friend has a dog that is really stupid. If you close the dog door to lock it outside, it just keeps banging its head into the door again and again. And the floor has no grip for it cause its hardwood, but it tries to run and slides all over like a big clumbsy oaf. If would just walk slow, and normally it wouldn't have a problem!And i hate the way dogs lick peoples faces after they've been digging in their own bums. That truely is grotesque!!

• Philippines
17 Dec 07
All creatures exist for a reason, however, whatever the reasons for their existence are I just hate rats and cockroaches!

• India
17 Dec 07
FROG,SNAKE,MOSQUITO,RAT,EARTHWORM.....These are the some of the animals i hate.....

• United Kingdom
17 Dec 07
I would have to say that I love all animals. I don't like some insects though like mosquitoes, leeches, ticks, flees, bed bugs and cockroaches. That is because they can be harmless like hurt someone. Mosquitoes bite and can carry diseases like Malaria. I was lucky that I did not get this when I visited Kenya. I saw leeches in the jungle in Indonesia looking at Orangutans. They are difficult and to remove. Yuck! I was worried about getting ticks when I was in Northern Australia. I think flees bother many dogs and cats in particular. I saw people in Malaysia after a night that they had been bitten by beg bugs. Oh my! I saw many cockroaches in Australia. They were in the kitchen and they would disappear if I turned the light on in order to get a glass of water to drink during the night. It looks like insects are not too popular hey.