What do you call your sweet-heart, Girlfriend, Boyfriend, lover, wife, husband?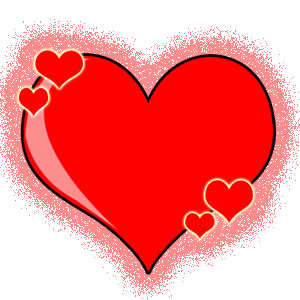 Saint Lucia
December 18, 2007 7:26am CST
Just curious what you may call: you're wife, husband, girlfriend, boyfriend, love interest or just when you are generally flirting. Personally i like: Baby girl or baby some people may like: love babe sweet tum pet sunshine honey what do you like?
3 responses

• Canada
19 Dec 07
I call the love of my life...'sweetie' and that is his favorite endearment for me too. We are each other's sweetie and are proud to say so. I will also say...I love you babe...because I do. We have been together seventeen and a half years and renew our vows every five or six years. It is our way of celebrating our love with treasured friends and reminding ourselves that our love and sacred partnership is one of our great blessings in life. Nice topic...fun to share the sweetness in life. Season's greetings, Raia

• Saint Lucia
19 Dec 07
wow!. seventeen and a half years is a long time. that's really impressive. i hope that you guys stay together till the end of time. may god bless you guys with many children.

•
18 Dec 07
I usually call him "Bunny" or "Baby Bear". He actually gets upset now when I call him by his real name. He always assumes it means he's in trouble if I don't use a pet name!

• United States
18 Dec 07
My husband and I call each other sweetie. I'm not sure how we got started on that. we've called each other that since we were dating. occassionally i'll call him babe too. on the rare occassions when i have to call him by his name its weird lol.

• Saint Lucia
18 Dec 07
yeah it sometimes feels awkward when you call your lover by the real name i call my girlfriend baby girl.