Something useful

United States
December 19, 2007 5:02am CST
With all these "upgrades" they keep doing around here I've thought of a few useful things they could actually do to make this site a bit better. One they could add a block user button. This way if there is someone on here bugging your or stalking your discussions you could just block them and poof no more pest. Or even an ignore button for indivual discussion, just to ignore some random retard who has nothing really to contribute but just feels tne need to comment on everyone's post in that disucssion. They could give us an edidt or delete button so that we can update our discussions or even delete something if we entered it wrong. All these things would actually be useful changes. Yet somehow we still keep getting stuck with the crap they keep "upgrading" us to. Brilliant.
9 responses

• United States
19 Dec 07
I agree with you on all your points. I would also like to add that a user could not rate a discussion without at least posting a response. This may help eliminate the invisible sneaky ba-stards who stalk you.

• United States
19 Dec 07
oh yea I just love those window lickers.. I swear its kinda sad that they have nothing better to do then to stalk discussions and rate someone negitive. Whats funny is the ones who aren't even members of this site who come here just to do it. Talk about having no life.

• United States
19 Dec 07
It seems as if the next response came from someone who does not know how to read, be courteous or know how to make friends on this site!

• United States
24 Dec 07
Oops the response has been deleted and the person has now written a new one referring to our stars as being the topic? I thought we were discussing a block user button? If we had one I know who I would be my first one blocked ! LOL.


• United States
19 Dec 07
I would love to have both the block button and the ignore button...i really think it would make things smoother in here and there'd be less nonsense...Even a block topic/thread would be beneficial..that way if someone comes across a thread they find offensive they just have to block it then it wouldnt show up for them anymore so there'd hopefully be less deleting of perfectly good topics etc...

• United States
19 Dec 07
Oh that would be a wonderful idea... this way those of us who liked a topic could talk about it all we wanted without having to deal with those who find it "offensive" and hearing them complain about it constantly. Or we could block the "do these jeans make me look fat" topics so they didn't clog up our page as we surfed through to find stuff to talk about.

• United States
19 Dec 07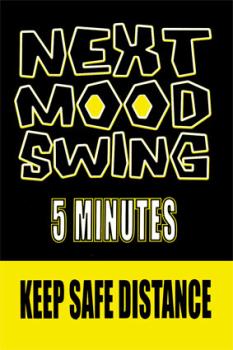 "Or we could block the "do these jeans make me look fat" topics so they didn't clog up our page as we surfed through to find stuff to talk about"Oh yes yes I like that idea more and more LOL or we could block the topics that really aren't a topic at all..but rather a statement of no importance then just a '?'...Whats up with that anyway...How can one be so damn bland and boring..What in the hell woudl a conversation with someone like that be like?! It'd probably be more of a conversation to stand and talk to roadkill come to think of it... fk i'm tired and cranky today...

• Canada
19 Dec 07
I agree with you about a delete button. And a user block. Some people are very rude and I just as soon not see their responses to my discussions. I also have someone that doesn't like me here, because my rating went down for 99 to 89 in one 24 hour period. I think someone went around and gave me negative ratings. I think this should not be allowed and that mylot should look at who and why someone would get that many negatives in one day. Now it is taking me forever to build it back up. It is a very slow process and I am only able to build it up by one point every couple days. I see you have some nasty responses to this discussion. I think people are entitled to give their opinion, but if that opinion is negative then they should not reply. What for, just to earn a penny or two. This site is supposed to be fun, not aggravating.

• United States
20 Dec 07
Even though you read it 7 other times...well with the exception of one, you really do make a very valid point. I would love to have an ignore button for all those people that want to be an a$$ and be mean. There's always gotta be someone to rain on another's parade!! So ya, I think you should take those ideas and send them to Mylot. And then tell them to shove them where the sun doesn't shine if they refused them. They really are some awesome suggestions, it would be highly unwise of them if they didn't take them into consideration.

• United States
20 Dec 07
I'm tempted to send them an e-mail making those suggestions then linking this discussion and letting them know I'm not the only one who feels this way. Problem is I feel all it would do is get me banned for actually having an idea and point that goes against their reatarded system.

• United States
20 Dec 07
Right!! See that is why I told you to tell them to shove it if they denied the ideas. Even though they are awesome, my fear is that they would turn them AND you away and basically ban you for having a brain. So sad that you/we have to feel like that!!


• United States
22 Dec 07
Interesting. The ideas are there and have been asked for by other members too. I wonder if something will actually be done about it. I'm still waiting for an end to star abuse. Its sad if I can post some of the best discussions, responses and get a high amount of BRs but I'm still hovering toward the ground with the star, and only one "megatruth post" or one "omg I don't agreez! Neggz!!" away from seeing the star get worse.

• United States
21 Dec 07
I agree with you completely! They should add all of those things. If I may suggest, I also think it would be nice if they added a few fun things as well, such as being able to add smileys to post. I think that would be fun and also help to prevent misunderstandings, like if you mean something as a joke, but it could be taken another way or in another tone, you could add the appropiate smiley to convey your true meaning. I have noticed that some people just type in the common keyboard shortcut to symbolize the smileys, but that is not the same, especially since everyone may not be familiar with the all the keyboard shortcuts to all of them off the top of their heads.....Merry Christmas

• Canada
20 Dec 07
Really great points made I hope mylot lakes them to heart and makes those changes. Also I love the one made saying someone should have to respond to a discussion before they can actually rate the discussion; that one was good to. I have read most of this discussion I think it is pretty funny, who would of thought someone could attack a discussion that was written perfectly well and is actually useful to what we are suppose to be doing here.

• Philippines
19 Dec 07
In this site needs alot of improvements, but they can't do it one time. Thats why they do it one at a time sad.