Christmas Photos Tips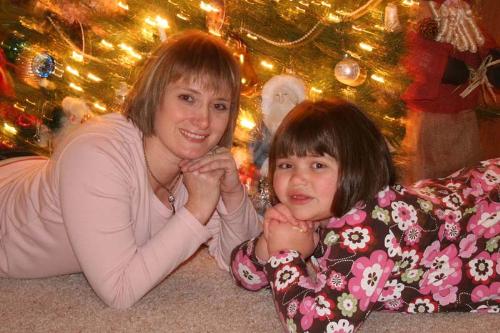 United States
December 20, 2007 1:07am CST
With the digital camera age upon us you are now able to take professional like photos with you point and shoot camera. Today's digital cameras allow you to set the camera for special effects or special shots. One of the special modes is the night mode. This allows you to take a photo at night using the flash and still capturing the ambient light of the night. Most cameras have a dial on then with symbols and you will need to set your camera on the night mode symbol. This is usually used when you have people or an object that you want to highlight outside at night. I took this photo of a group in Las Vegas. I have used this mode several times and find that I get some very interesting results. The other day I was taking my daughter and grand daughter photo for a Christmas card with a lighted tree for a background. I needed to use a flash and found out that they looked very nice but the tree was plane. There was no warmth in the photo. I remembered that the night mode was supposed to allow you to capture some warmth in the picture. I set my camera on night mode and got fantastic results. In the final photo I got very lucky. I was squatting down and balancing my self in a tight corner trying to get the photo. I think that I moved after the flash went off and you see the results
4 responses

• Australia
20 Dec 07
I must admit I stick to the basics still with my camera, I find it all so confusing, I take photos for bands and i find on my camera there is always a short delay when taking a photo which is very annoying even with the red eye switched off which means the guys in the band move so fast that delay gets me a lot of pics with microphones in front of faces....

• United States
20 Dec 07
You might want to try the sports mode on your camera. IF you have a digital SLR you can set a higher ISO and get some great shots. I shot this photo with the ISO set at 1600 and using a 50mm f1.8 lens. To see more on the night mode go to a paper I wrote at http://hubpages.com/_1ydkgrbkkj5s3/hub/Using-the-Night-mode-Flash-on-your-Digital-Camera?e-emailhub

• Australia
20 Dec 07
Thank you I have bookmarked your hub and I will check it out further, I will get my book out and see if i have these modes on my camera, I can't say I have ever seen them as I tend to just stay on the same setting, even though I take photos for a band i am not a professional.... thanks for your help I will really get into your hub.


• United States
20 Dec 07
I love using night mode. I have used it often to get some great night photos. I have mostly used it to avoid getting a blurry photo when I forget my tripod for night photography of buildings. Also, works great for dark people shots because people just cannot help moving.

• United States
20 Dec 07
It is one of the pre programed modes that most people do not understand. It can be very effective. the technology has advanced so much with cameras that the camera can better judge some situtations that the photographer. The photographer can concentrate on the set up and not worry so much about the camera settings.