internet level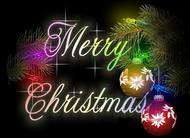 Philippines
7 responses

• India
22 Dec 07
Mylot has introduced a new thing called interest ranking, which shows our level of interactivity in different interest category. Like how many discussions you have started in a specific interest group, how many have you responded to and how users have rated you. Your interest ranking in the interest group INTERNET is 8, which is quite good. Here, more rankings means you are faring low, 1 being the highest. Thanks. PS: WISHING YOU AND YOUR FAMILY MERRY X-MAS AS WELL.


• Singapore
22 Dec 07
Guess it is your contribution on that topic yea . not very sure though had been missing in action for sometime yea .Merry chirstmas to you too yea.

• United States
22 Dec 07
Oh, I don't know exactly, it's something new they've just added, just another way for them to keep a level on our posting activity!!


• Philippines
25 Dec 07
It is based on how much you are interested on the subject. Take note, it also applies to other category. If you want to have a higher level, then all you got to do is focus on that category. You will see that your level will increase gradually. Although, I don't really know what it could to our earnings.

• France
22 Dec 07
Means you are an average mylotter in the internet topic. Levels go from 1 to 15. 1 means that you post very little in the topic, 15 that you are one with the more posts and 8 that you're regularly posting. If you go further you'll find your rank like 854/5432 that means, you're the 854 more active mylotter in that interest subscribed by 5432 in total. Hope it didn't came out too messy. Happy mulotting.