Over 45? Pop in for a visit.

United States
October 29, 2006 8:22am CST
We are certainly out-number by the younger crowd. Sometimes, reading some of these comments, I wonder if I am one of the only "older ones" here at MyLot. If you are older than 45 and younger than 100, I'd like to meet you on this discussion. We could discuss aging, aches and pains, problems with wayward teens, empty nesting, what ever you feel fits our age and interest. Thanks for popping in.
6 responses

• United States
30 Oct 06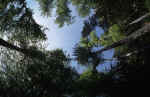 Hello, darlin'! You know I'm going to pop up on any discussion for an "older" crowd. Yes, I've seen so many young people on here. I find it difficult to find an interesting discussion sometimes. And I have very little patience with foolishness. Just a symptom of the menopause red hot nasties, I guess.

• United States
30 Oct 06
Well hello, We are going to have to post our own old folks stuff so we have age appropriate discussions. So I will start this interesting discussion with a topic. Instead of what do you want to be when you grow up, try this. When you grow older, what do you hope you won't lose? And what is on it's way out now.

• United States
1 Nov 06
LOL, Jellen. Well, I hope I won't lose what's left of my mind - which, by the way, is on its way out, I think. I hope I don't lose my love for living - still got all of that so far. I hope I don't lose my teeth - still hanging on to most of them. I almost said I hope I don't lose my hearing, because there is a history of that in my family. But the world is getting so noisy, thumping car stereos,screaming neighbors, that, at this point, I'm not going to make any rash statements. LOL!


• United States
4 Nov 06
Thanks so much for starting this discussion. I just read through the responses above me, and got a kick out of them. I'm almost 65, and I think I'm probably the oldest one in myLot. If not, it would surprise me. My kids are grown, and I have 5 grandkids...ages 7, 8, 12, 18 and 19. My husband and I live in FL and the kids are in GA and NY, so I don't see my grandkids as much as I'd like to. That might be changing when we retire next summer. We'll be able to do more traveling, and I look forward to trips to GA and NY on a regular basis. Oh, the one thing I don't want to lose is my sense of humor.

• United States
4 Nov 06
I'm not quite 45 yet but I have wondered if I was the only "older" person on myLot. (I'm 43) I'll add you all as friends so if I need the voice of reason, I'll know who to turn too ;)

• United States
4 Nov 06
I hope I'm reasonable. Sometimes my teen would disagree. Lots who have commented here on this discussion are also reasonable, friendly, and mature. Maybe we need to start an informal vintage 45+ group? We can grandfather you in - just because you are close in age and you are nice.


• United States
30 Oct 06
You are very welcome here. Even the younger ones in the lower 40's and upper 30's don't need to feel left out. I am just hoping to make some friends with others who have some age on them. We need topics for our generation and discussion questions that engage us. Thanks for dropping in. I will watch for your posts.