Microsoft Vista vs. OS X

United States
December 25, 2007 2:24pm CST
The latest platform out there by Microsoft is Microsoft Windows Vista. Comparisons can be made to both the Vista platform, and the OS X platform. These comparisons do not come from just the "fancyied-backhanded" commericals that are displayed on televisions every day. My question to you is- which do you believe is better; Microsoft Vista, or the MAC OS X? And I am curious to know as to why you believe this.
8 responses

• United States
25 Dec 07
Depends on what you mean by better. I'm very biased by Apple, but I generally keep a level head. A lot of "which one is better" ideals branch from personal recommendations and experiences. I believe that Windows Vista is much better than an OS Apple puts out mainly due to the compatibility issues of any Apple OS. There are so many variables to even consider and a book worth of information needed for anyone to make any judgments. It all boils down to personal preference, really.

• United States
25 Dec 07
What about the fact that the new OS X system can run Vista?

• United States
25 Dec 07
Well, OSX can run a virtual platform of Vista, but if you mean the Lap/Desktop can now run Windows OS's, then thats another story. In short, Apple recently switched to Intel Processors and changed a lot of their old semi-proprietary hardware. This allowed a program called Bootcamp to be developed thus running an Windows OS. I can also put OSX on my system with some other specialized software, but I don't know why I'd ever want to do that ;).


• United States
26 Dec 07
The OS X platform, as my understanding goes, can virtually run the Windows based operating system. This in turn stops compatibility issues which hindered the MAC helplses when it came to certain software.

• India
1 Jan 08
window vista is very good for developers and foe office

• India
30 Dec 07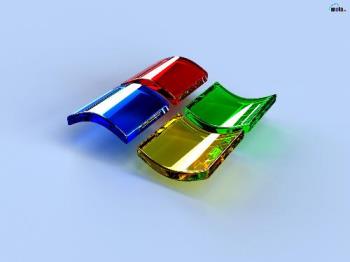 i am very confortable with windows XP. My friends is using vista and says that it is really good for software professionals and developers. OSX is really stable but is not widely popular in asian countries.

• India
28 Dec 07
well i like each OS for thoer own featurs and looks...and i can treally tell which one is better... i like them as they are...

• Greece
28 Dec 07
Mac OsX by far although a windows user a long time ago! It's more user friendly, much faster and with a higher level of security. I heard that Apple will discontinue the development of OsX kernel (will use Windows Kernel in it's machines) and will continue the development of the GUI as a layer up to the Win Kernel; is it true?

• India
26 Dec 07
well i have seen both the Os for long time now. I feel OSX is very stable, it has virtually no bugs. The system is stable and you feel it is more scientific when you compare both the OS. Vista on the other hand i think is a complete flop. It is a resource hungry. I saw my friend cry because of his SOny Laptop performance because Vista worked so slow. When he installed Xp, it was doing so good. So, any day OSX is better. Also OSX has such nice visuals without compromising on the performance.

• United States
25 Dec 07
Having ran XP, Vista, and OS X I would have to say OS X is far better. Its not really a bias, but based on speed, performance, and UI it is overall better. The point is, I used to think that Apple was a dumb company, but I actually tried using a Mac and saw that I was completely wrong. I bought my first mac in July and got another PC this October. At the moment the Mac is used a lot more. Even though the PC is pretty high-end basic tasks take longer than they do on the Mac which actually has half the RAM (2 gigs rather than 4). Any specifics you want to know?