do you like celine dion?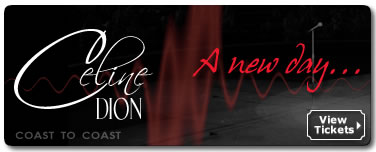 Philippines
6 responses

• Canada
6 Jan 08
Not only I like her, but I'M so proud of her. Like her I'M from Quebec, Canada and is so great to see someone from here achieve was she,s done. And she's still proud of where she,s from. I like her voice and how she his. She's not a diva like other star. She's still a simple person.

• Philippines
7 Jan 08
really? oh thats great!and thanks for the responce and have a nice day. reanicah


• Philippines
27 Dec 07
yeah i really like celine dion and im sad when i know that shes already want to retired in terms of her career.But until now shes my idol and i really love her as a singer. reanicah

• Philippines
12 Feb 08
Yes. I love Celine Dion, i like all her songs, very heart warming and romantic. She's the best! ;)

• Malaysia
20 Jan 08
I do really enjoy listening to songs of celine dion. I like her voice as it is really unique and touching. I do have some collections of her album. I usually listening to her song while I am mylotting or doing other house chores. I feel rather relaxed while hearing her songs and could finish my works easily.

• United States
20 Jan 08
I wouldn't say I love her, I do like a lot of her songs though. Mostly her early stuff and her new song.

• Philippines
15 Jan 08
i love her too especially when she sings "that's the way it is", and she's a great singer too...