Windows Vista vs. Windows XP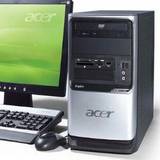 United States
December 27, 2007 10:37am CST
Mac users, feel free to join in the discussion as well. I am curious to know of what people's opinions are on the topic of which OS system is better and more reliable. Do you believe that the faster Windows XP is better then the more sleek design of Windows Vista? Or- for the Mac users, do you believe that your OS system trumps that of the Windows OS?
4 responses

•
31 Dec 07
Windows vista is now around and there are many people who have started using windows vista. If you are a windows lover you should definitely try out windows vista . 1. Though windows XP is slightly faster than vista as of now , Vista has got the ultimate next gen style which is hard to resist. Also it is only a matter of time before the first service pack of Widows vista is launched. After that most of the bugs of vista will be solved. Also vista has much better security features as compared to XP and the overall user experience has been made enjoyable by altering the start menu and other folders and icons. I personally feel that as we go ahead we should use the better os rather than being stuck with the old one. Happy New Year!!

•
30 Dec 07
Vista is better but Not compatible with most software and hardware.If u want Vista u need a brand new computer,but in this point in time Xp wins the satisfaction.I had Vista for about 2 days....all i can tell u is that is was cool for a little bit then it made me mad.

• United States
28 Dec 07
I have Windows XP on my desk top computer, and windows Vista on my lap top, i have found that both are really great.I do not know which is faster since i have a satilite dish for my computers...it is pretty fast either one of them...