Do You Bank Your Baby's Cord Blood?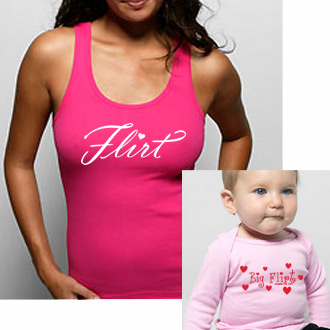 Abuja, Nigeria
December 27, 2007 12:58pm CST
Cord blood they say has the power to heal. Cord blood stem cells are used to treat nearly 71 life-threatening diseases and may be key in treating common illness like heart disease. Do you bank such a unique natural healing power? How do you bank it? Have you tried it? Please, tell us your views about it.
6 responses

• United States
6 Jan 08
I wanted to when my son was born but it was much to expensive for us to afford at the time. Now look ahead to possibly having another child, the cost has come down a lot and if my current husband and I decide to have another child, then the cost of the cord blood will be taken into account.

• Abuja, Nigeria
7 Jan 08
oh that is a good decision. could you please help me with the breakdown of the costs?

• United States
8 Jan 08
I checked the place I was going to use a few years ago, they are now charging at least $1,500 to collect the blood (all the way up to $4,000), plus $95/year for storage. That is a bit lower than it was 8 years ago, but I am sure the technology is much better. Also, I would have to do all this research again, but 8 years ago there were only certain diseases that could really be help by the cord blood.

• India
28 Dec 07
We wanted to bank the baby cord when we had our second child last year.But it was too expensive and so we didn't do it. There was an option of paying in installments too but we couldn't afford that either. You might want to talk to your doctor to get more information about cord banks in your area.

• Abuja, Nigeria
31 Dec 07
why is this service so expensive? Government knowing the important of such technology failed to subsidize the rate. it is also like that when i asked a doctor in my area. in such case, what do we do? can one use freezer?

• India
31 Dec 07
No, you can't use the freezer and anyways if you could, how would you get the stem cells? That is the reason why it so expensive. But my doctor said that we could sell it to people who really need it (it can be used for other people as long as it matches) Since it might be useful for the whole family, another option is that the immediate family could pool in for the banking. That was another option that the doctor gave us (but there's no guarantee that it would be a match for everyone). My dad was interested in pooling (especially since he has lots of siblings)...but we didn't want to burden anyone when we couldn't be sure it would be of a match for everyone. I guess once more people start banking, the rates would come down. In India, the the cell can be collected at the place I am at, the banking is done at another state. Once it becomes a common practice, I'm sure rates would come down.

• South Africa
27 Dec 07
i would have loved to bank my daughters stem cells, but as its new technology, its way expensive here. its actually quite sad because government moans about the expensive healthcare the state provides for free. but with stem cell treatment they would save millions. how expensive can a few freezers be to run every year. opposed to all the equipment that would have been used without stem cell treatment.

• Abuja, Nigeria
28 Dec 07
Zorrogirl, does it mean the government cannot help by subsidizing the cost of banking the blood since it could save lives. i don't know if it could used immediately a baby is born at least to cure some common ailments.


• Philippines
13 Jan 08
i also heard that on tv..that cord blood really gives healing to cancer and its so amazing..but i dont bank my baby's cord blood, i forgot it, i never tried it..maybe with my next baby soon, i will try to bank my baby's cord to help someone..it's so amazing that you do that..

• Abuja, Nigeria
14 Jan 08
this is for you. you can start planning towards it now, though it is expensive but some will allow you to pay by instalments.

• United States
28 Dec 07
No i dont. I was going to until i realized how much it was. I think it was like $150 a year. And then you had to pay all these one time charges. There was no way i could afford it. I do know some of them allow payment plans. I think in some cases it could be helpful.

• Abuja, Nigeria
28 Dec 07
i don't know that banking cord's blood is so expensive like this, but since it can cure about 71 ailments if one sees any bank that allows one to pay by instalments, that will be helpful and also a good plan.

• Philippines
27 Dec 07
When I accompanied my sister in Singapore, where she had a dignostic work up in one of Singapore's well known hospital,the institution encouraged parents to bank their baby's cord blood.I had actually read the terms and charges they give to clients, it is so expensive.I think I wouldn't be able to afford it. Here in my country, I am not yet aware if our hospitals are now having bank for baby's blood cord.From my knowledge, we still rely to banking it with a country like Singapore. As a nurse practitioner, I have witnessed a stemcell being utilized in the bone marrow of a cancer patient to regenerate its tissue and it is infact so powerful and reliable.But as of banking of baby's cord, no idea as it is not yet availabole here in my country and to the hospital where I previously worked.

• Abuja, Nigeria
27 Dec 07
at least you have witness the power of such genetic blessing and cure. it is amazingly a blessing, the problem is the banking and the awareness. please if you know how best to preserve it kindly let me know. thanks