Moving...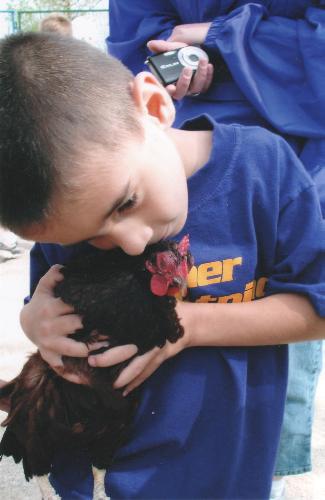 United States
December 27, 2007 9:13pm CST
I would very much so like to move out of my house. I am 18 and can legally do what I want now. I am in high school but I graduate in six months. I plan on getting a good job that will pay me $14/hr only working 36 hours/week. I practically have the job in the bag. I have a place to go until I can get on my feet. My mom's ex-fiance has said many times that I can move in with him until I can get my own place. I believe that my mother and I would have a better relationship if we didn't live together and I would be able to actually be independent and do my own thing instead of being a unpaid live-in nanny. My problem - I do not want to leave my little brother. If I move out, my mom would have to either a) quit her job - not an option or b) find a babysitter - she thinks this is impossible. The last babysitter she found my little brother came home with scratches all over his face because the baby sitter's kid decided to attack my brother. I need to get out on my own and my mom needs to not be so dependent on me. I don't know how to go about doing this. I need some advice, I can't just leave. And she just gets defensive and tries to guilt me and never really does anything constructive in the process whenever I try to bring it up. Any ideas? I really need your help on this one.
2 responses

• United States
28 Dec 07
This is a very good question. You are 18 now and you should be able to do what you want, and if you can affored to move out then go for it. I know you feel bad about your little brother but you will have to let you Mom figure out what to do. She should not be putting a guilt trip on you. Maybe try and help her find a babysitter for your brother that you both feel ok with.

• United States
28 Dec 07
I've thought about trying to find a babysitter before but I don't really have that many resources. I was thinking about asking around my friends at school that I trust but I just haven't had much luck. My brother is my life, I don't know what I'd do if anything happened to him. I would continue to watch him after moving out but there would be no point in even moving because I would have to be at the house Tuesdays through Fridays anyways.

• United States
7 Jan 08
i moved out the beginning of my sr yr in highschool as soon as i turned 18 looking back i know it was not the best move on my part i woked full time and moved out of the district and had to drive 30 miles to school everyday and then go to work i missed out on alot of the fun sr. yr stuff i heard from someone at work that my baby brother had been in a car wreck and totalled his car i heard about it 3 days after the fact and they asked me how he was i said fine and then i found out about it and that he hadnt been to school for several days he wasnt fine i confronted my mom about it and her response was that when i moved out so young i choose not to be a part of the family anymore i did graduate and my brother ended up being ok but i spent alot time worrying