How successful are you at building a career?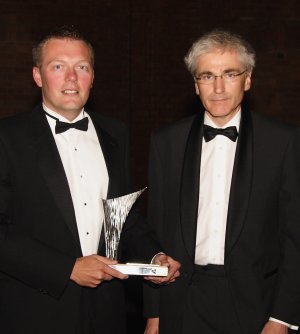 Vatican City State (Holy See)
December 29, 2007 1:34pm CST
I have built an empire from nothing over the last 4 years. I did this with hard graft, superior intelligence and stunning good looks. Has anyone else done this? i doubt it. As a treat i took all my staff out for christmas lunch to the Ivy restuarant in London. We sat at a table for two and had a glorious meal. Patricia, my PR had the better deal. She got to look at me, Patricia is no oil painting so i left quite early.
2 responses


• Vatican City State (Holy See)
29 Dec 07
maybe i will give you some decent comedy material. but i fear your delivery mixed with your ill gotten facial features will result in yet more immature humour. come under my wing xboxboy, there is so much i can teach you.

• United States
29 Dec 07
I love your picture! Which person in it will you soon be? Either way, you'll be even more gorgeous than you are now, if that's possible. And I'm sure Patricia benefited from even a small amount of time in your most grand presence. One can't expect you to spend much time in the company of those less beautiful than you, can one?

• Vatican City State (Holy See)
29 Dec 07
she is blessed with good fortune. she gets to cut my toe nails when they get to long. Patricia would use her teeth if i let her. but she is a bit of a dogs butt so she is forbidden to make any kind of saliva transfer. i shudder at the thought of my beauty being touched by ugly saliva.