The myLot time out...technical foul, simple irritation, or cosmic intervention?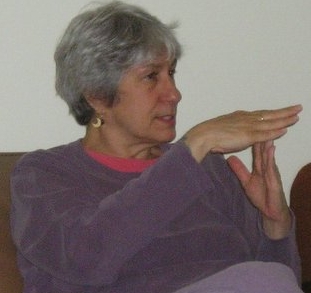 United States
December 31, 2007 8:12pm CST
Normally, I have enough sense to copy my response if it has taken me a long time to type out or if I had to get up while replying. Not this time. This time the myLot time-out got me. It's a shame there's nothing that can be done to stop our replies from timing out before we submit them. It was a rather detailed post, personal stuff from my past, etc. This made me wonder if I shouldn't leave the past where it belongs. If the time-out weren't actually an intervention of a possible future regret for airing something that just might be better of forgotten. Has this thought of cosmic intervention ever crossed your mind while experiencing a myLot time-out?
3 responses


• United States
7 Jan 08
I was going to suggest copying the post, but it looks like you have a ways to go before you'll be allowed to paste in posts. It is aggravating to have a post disappear like that.

• United States
1 Jan 08
I've never gotten a time out while replying? I don't usually do long replies. About 3 -5 lines is my usual length. Maybe you should take the time-out as leaving whatever you were typing unsaid? Some things really are better left in the past.

• United States
1 Jan 08
Thanks for that, Melanie. Now I know I'm not a fruit loop. LOL It was a long response, and it I think it is best left in the past. Happy New Year, btw.

•
14 Mar 08
Yeah a few times it has crossed my mind, but I could put it down as saying what needed to be said and then change direction next time, let it all hang out (eh?) then just forget about it! That mylot time out thing just really gets my tallywacker peed off, and plus if I've hung on writing a really long post when I need a poo then, my post just dissappears then, DAMN I am pished!!!!!!!!!!!!!!!!!!!!!!!!!!