Being a better person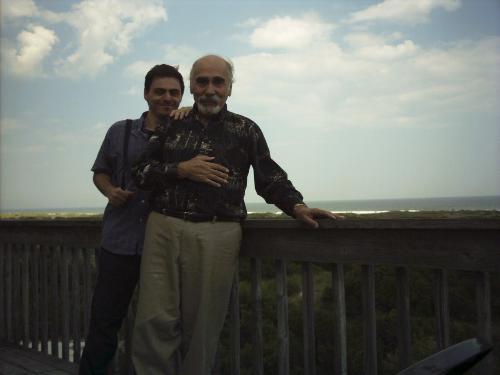 Italy
January 1, 2008 7:52am CST
Ok, today is january 1st, so a new year is starting. What do you plan to do to be a better person in the future? i.e. in this new year?Personally, since 2001 I am constantly trying to improve myself as a person, each year achieving small but consistent results. Also, you should check the improvements of the past year (yeah it is easy to say: "I will be better" but you have to CHECK if you did it!). Being less greedy, more positive about life, less LAZY (wow this is a hard one), more generous, careful, or just what do you plan to do to improve yourself?Will you be kind to your relatives, mostly those you didn't see in a long time?
4 responses

• United States
1 Jan 08
As for the kind of person I am I don't think I could be a 'better' person. I spend time with my family and since we are so small it's very easy. There is one problem I am have that I'm working on and that's not spending so much time in my apartment alone.

• Italy
1 Jan 08
Well, try to see it this way: yes you are satisfacted as you are, but do you wish / can be a "different" good person? Improvements are not only in "quantity" (being better at what you are good yet) but also in "quality" (being something you still aren't). :) anyway, thank you for your stimulating participation!

• China
1 Jan 08
hi, my friend, i think in order to become a better person, you need the strong discipline, meanwhile you have to grow a little bit, always question yourself if you do a good thing, if you can do it better next time, I think we improve day by day, yes?

• Italy
1 Jan 08
I think so, but I am also interested in how YOU plan to be a better person. I'm not only speaking of growing, but improvements can be achieved in different directions. Which are yours? Anyway, thank you for your comments!

• Philippines
1 Jan 08
Of course as long as we live we do strive to be better than what we are now. I guess you really don't need to always start every new year. Strive to be better every now and then and should continue on improving.

• Italy
1 Jan 08
You state a good point here. The "new year" is just an occasion to have a checkpoint as time passes and you ask yourself "how much am I actually improved?" or "did I improve in the direction I really want to?". Anyway, thank you for your comment. It is a good one.

• Spain
1 Jan 08
Yes, i want to be a better person in the next year. In my oppinion all of us must be better person and continue improving our lives, in addition to improve ourself life in order to reach our goals. Have a nice day.