I had Oversea visitors New Years Eve Day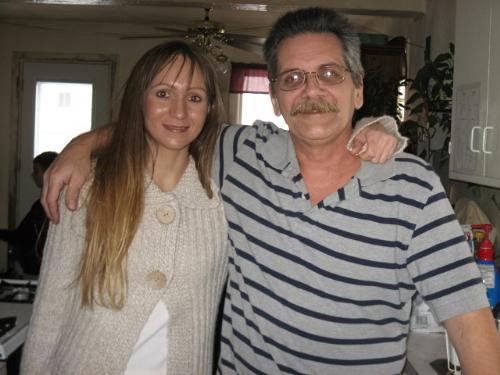 United States
January 1, 2008 11:35am CST
A friend of the family visited on New Years Eve Day with one of her children for a few hours. She has always called me "PAW". She was a friend and classmate of my daughters and is married to the Military. Her hubby is in the service. She has been in England for many years. My daughter also was over & we went through a lot of old photos my daughter had. I then was elected to scan them to my puter then copy them on discs for kelly. But it was worth it. Then kelly & 2 of her 4 children went to my daughters for a Karoake and Guitar Hero party with 5 kids totaled. I p[icked her up driving her the 52 miles to my daughters as well. Her 2 oldest children were really exicited seeing the Downtown Minneapolis skyline as there is no skyline to speak of in their area of England. They had a blast I heard. Anyhow I just wnated to share my escitement of seeing Kelly from England after all these long years. Do you have friends overseas that you miss dearly? HAPPY POSTINGS FROM GRANDPA BOB!!~
5 responses

• United States
1 Jan 08
HAPPY NEW YEARS, Grandpa Bob. I'm happy that you were able to have your daughter's friend over for new years. I bet she was just as excited about seeing her after all these years.

• United States
2 Jan 08
She is a friend of the whole family and was welcomed with huge hugs from us all. Now we are all trying to talk her into moving back here but the military calls her & hubby in 2 weeks time. HAHAHAHA! HAPPY POSTINGS FROM GRANDPA BOB !!~

• United States
2 Jan 08
Well that sucks that they can't move back. That's the military for ya. Gotta go whereever they want ya at.

• United States
2 Jan 08
I told her she can stay when he transfers. HAHAHAHA!! HAPPY POSTINGS FROM GRANDPA BOB !!~

•
25 Jan 08
I really think you had a great New year AGB, it sounds as though you had a great trip down memory lane as well as catching up on a dear friend you hadn't seen in so long! I do have friends overseas but the one I miss the most is my brother in Spain - I haven't seen him for over a year and a half as I cannot travel and he is scared of flying (or rather he is scared of crashing) and we are very close - thank goodness for the internet so we can keep in contact xxx

• Singapore
4 Jan 08
you sound like you had a really fantastic time! I met an old friend on new year's day. she was in town and it was good catching up with her. think the last time i saw her was 9 months ago. we've known each other since we were teenagers. but we realised that most things about us and our friends have not changed. and that is comforting!

• Philippines
2 Jan 08
We have friends overseas as well GrandPa, family-friends and some are also relatives. Most of them we haven't seen for a very long time now, I think it's been almost 10 years or so. Missing them is really what we have to get through, good thing there're technologies available now that we can use to communicate with them. I hope that you're friends enjoy their time there, Happy New Year to you GrandPa!;)

• United States
2 Jan 08
It sounds like you enjoyed her visit. It's nice to see friends that you haven't seen in a long time. I had a friend that lives in England. She and I used to talk on the phone, mail letters and packages of different items to each other, chat online, etc... But her husband had a bad car accident and we just kinda lost touch after that. I know her computer had messed up and then I don't know if they had some troubles financially or what but we just haven't really talked since then. I've mailed her a few cards but haven't heard back from her.