I Remember When - - -

United States
January 1, 2008 1:47pm CST
There seems to be a lot of people remembering things from the past year. I'm taking it a bit further than most, further than a lot of people would ever know. I remember when.... Bread was 25 cents a loaf.... Gasoline was 17 cents a gallon.... Ground Meat/Hamburger was 3 lbs for a dollar.... Chickens only came whole and were 29 cents a pound.... Cigarettes were 35 cents a pack.... We played outside until dark without worrying about anything and rode our bicycles all over town. We drank water out of the waterhose and didn't worry about getting any kind of disease. Going to school was fun. Cars had fenderskirts and tailfins. It was okay to ride in the back of a pickup truck. And so much more..... Can you remember when? Time have sure changed over the years. I'm not sure in some cases it's been for the better.
4 responses

• United States
2 Jan 08
I remember those times too, times sure have changed. Not always for the better neither. I remember when schools were safe, I remember when drinking the water was safe. I remember when kids respected authority. The list can go on and on. Ah the good ole days.

• United States
2 Jan 08
I think we could make a list that was never ending. We should come up with some way to sell it......

• United States
2 Jan 08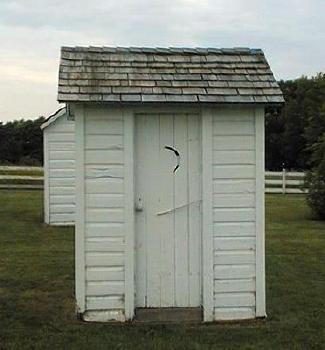 I remember when candy bars were only 5 cents, and soda was a dime and you got 3 cents for the bottle deposit. I also remember the phone at my grandparents house being one of those phone that you had to ring and get hold of the operater nad you were on a party line. I also remember chamber pots, and out houses. Yes I remember riding in the back of the pickups but the speed limit were forty mph too. I remember those old wringer washers and the haveing to hang clothes out no mater how cold it was.I remember radios that were as big as tv and had a beautiful sound, I remember when we didn't have so much to chose from as far as tv programs and it didn't come on until evening at our house. "Lawarence Welk and Ed Sulliven, Roy Roger, Gene Autry, sometime I long for those simpler days but I'm glad for indoor toilets, the mondern medicine that we have today, the telephones that we can communicte with family and friends so quickly, for not haveing to go out and cut wood to warm the house and cook our food on. I'm also glad for the automatic washer and dryer especially in winter

• United States
2 Jan 08
Redeemable bottles. What a hoot. Going around the neighborhood with the little red wagon picking up bottles to take to the store. And milk cartons to get into the picture show. The old big black heavy phones. I never had the kind with you had to ring, but we did have party lines. I remember wringer washers and when my mom got her first front loader and dryer. What a difference...We had 3 channels and sat around them on Saturday to watch Gunsmoke and Sunday to watch Lawrence Welk and Ed Sullivan. Roy Rogers, Skyking....and Monster Theatre. HA HA....... What a Hoot!

• United States
2 Jan 08
I can remember when gas was 83 cents a gallon, you could get a gallon of milk for under a buck, and hmmmm, when I could walk from my house to the store in the "bad" part of town in anything I wanted to wear without thinking twice. I think there are a ton of things that have changed for the worse but I perfer to look at things that have changed for the better. Though if I had my perfect world we would have todays ideals about wemon being able to work ect, with a lot of the values of the 50's and that type of clothing. :D

• United States
2 Jan 08
I agree morphina. There are a ton of things that I can say have been change for good, but just as many I can say have not. I like what you said about the 50s too.

• United States
1 Jan 08
I remember when a bottle of pop was 15 cents and you could get 10 cents when you returned the glass bottle. I remember when a pack of gum cost a quarter, and the selection was 1 /100th of what it is now. I remember when schools actually taught children how to spell and to count. There was no new math. I remember when it was required that you know how to use a typewriter, and spelling was important because white out was expensive, and we didn't have spell check. I remember when my mom could send me to the corner store to get a pack of smokes for her. I remember when it was ok to spank your child when they needed it. (And we all turned out ok for the most part) I remember when tv's didn't come with a remote, and we only had 5 channels. I remember when we got our first microwave, and it had a dial to set the time. (And that was a cool new invention at the time)

• United States
2 Jan 08
And the first color on televisions. Heck, most people didn't have televisions. Ahhhh the memories.