What are your thought on the Pittsburgh Penguins this season?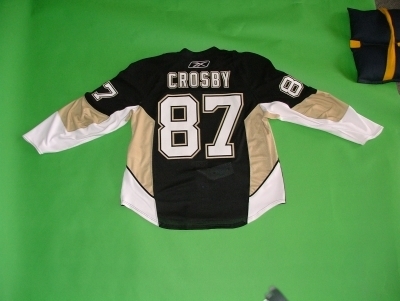 United States
January 1, 2008 3:08pm CST
I love hockey and the Penguins are my favorite team ofcourse if I routed for any other team I would be shot and killed by my gram but I love hockey since my dad took me to my first game. I was actually watching todays game agianst buffalo and saw that they had the blue shirts and automatically got paraniod that they left pittsburgh so I called my gram and she said that no they went back to the original blue that they had along time ago. So I was relaxed and todays game has been a good game. But here comes my questions to you hockey fans What do you think of Crosby who has been very solid for our team? What do you think of our season compared to last years? thank you for your responses ahead of time.
3 responses

• United States
9 Feb 08
I have only been on MyLot for about two weeks, so I know I am a little late on this. I live in Pgh and love the Pens. I think they have a good chance to do something in the playoffs this year. I had my doubts when Sid first went down, but they have held their own very well in his absence. Do you get to go to many games? I have a friend that has season tix 5 rows behind the net. Unfortunately, it is the one that the visitors shoot into twice, but when he can't go, he gives me the tickets. I took my 14 year old daughter to the Feb 2nd game. She loved it. It was her first and now she wants to go as much as possible. Pitt won with four goals in the third, led by the most awesome goal I have ever seen in person by Malkin. Can't wait till tomorrow and Sunday.

• United States
9 Feb 08
I'm right there with you my dad has friends that have season tickets and when they can't make it sometimes he gets them and me and my gram end up going I haven't had a chance to get to one this year. I agree I think they have a good chance to do sometihng in the playoffs. They have been working so good this year. LOL....

• United States
10 Feb 08
Right there with you lets go pens. LOL!! Ihave been side track on friday and saturday with a new puppy so it took so long to get back to you. LOL!!


• United States
3 Jan 08
Ummm- Go Blackhawks! Sorry from Chicago here!

• United States
3 Jan 08
Not a prob.. We all root for our own teams .. I just happen to be from Pennsylvania and the are of pa I'm from we are die hard steelers and penguins fans.

• United States
3 Jan 08
Cool- I didn't know PA was a sports town- see we have that in common! :)

• United States
3 Jan 08
duh- pittsburgh sports toen- it's late! :)


• United States
1 Jan 08
i cannot get into hockey at all...i had a roommate in college who loved the penguins so much, i think it really drove us apart because i just couldn't get into watching the game with her or talking about hockey only. I saw their blue shirts the other night, i really didn't like them. pittsburgh's black and gold, why confuze everybody? We were at a pizza place Saturday night...everyone there voted the penguins game off in favor of watching the patriots game. crosby seems like a nice guy from what i hear of people who have met him, but not sure about his stats as a player

• United States
1 Jan 08
I love hockey. I know they usually have away outfits if the other team has similiar colors but I think the blue is one of the original penguins jersey colors from way back. We actually won the game that I saw today in a shot out because noone scored for in OT. I have never been able to really watch football on tv becuase I find it boring on tv and interesting in person. Crosby has been great for us. you can find his stats on penguins.nhl.com under the stats tab but in short his gp-38 g-16 a-36 p-52 +/- 6 pim-35 pp-4 sh-0 gw-2 s-117 s%-13.7.