Need IE 6.0 back!

United States
January 1, 2008 6:42pm CST
I pulled a big no-no. I upgraded to IE7.0 2 days ago. Now, things don't work, I click to start things and the hour glass appears and it all just sits there - not going to the site or anywhere else for that matter. This tabs thins is annoying and it is slow. I did a restore point to before I upgraded and it won't change back to 6.0. Anyon have any suggestions as to how I can go back or fix 7.0 to work? I downloaded Foxfire, but the enormous amount of work to transfer every over is not very appealing! Any suggestions?
10 responses

• United States
2 Jan 08
Foxfire? You mean Firefox? Give it a try, it really will make you life so much easier.. However, if you really don't want to transfer things over (though firefox can be set up to copy all of your IE's bookmarks and stuff) you could just download IE 6 on this link (I don't know if it's exactly the same..but it is a version of ie 6) http://www.microsoft.com/downloads/details.aspx?FamilyID=1e1550cb-5e5d-48f5-b02b-20b602228de6&DisplayLang=en

• United States
2 Jan 08
Yes, Firefox. I am so aggrivated! Can you tell me how to copy the IE favs to fire fox? I didn't know you could do that! I'd sure like to try. So many of my sites are so slow or even just time out trying to open. Didn't do that on IE 6.0. I am SO frustrated! Thanks to for the link. I will book mark that one!

•
2 Jan 08
When you install Firefox it should prompt you, asking, do you want to import bookmarks/favourites from IE, or elsewhere. It runs quicker than IE as well and has better features, including a proper English spell checker. all the best urban

• United States
4 Jan 08
Did you get my response to your question about RamBooster?

• United States
4 Jan 08
Check under your original post #5 for instructions on RamBooster.

• United States
2 Jan 08
Not sure what you mean about enormous work to transfer to Firefox. You upload your bookmarks to spurl or wherever and download them back to FireFox and you are not done? Did you defrag your hard drive lately? I'm missing something here. Sorry your New Year is starting out confusing :-)

• United States
2 Jan 08
None transfere/imported so I thought I had to open each site via the browser bar and then add them to FF favoarites, each individaully. As usual, things don't work for me like they do others!

•
2 Jan 08
Well, Firefox automatically imports your bookmarks from IE, what do you need to transfer over? all the best urban

• United States
2 Jan 08
It didn't automatically import, nor did it ask me if I wanted to do so! I just wnat my favorites from IE to FF.

•
2 Jan 08
Ok, go to bookmarks on the menu bar, select organise bookmarks, go to File on the menu bar, select import, and let it import your favourites from IE all the best urban

• United States
2 Jan 08
I think I got an idea. Try uninstalling IE 7.0, and after that, install another browser to serve as a temporary alternative. Use it to go to www.oldversion.com . They have a LOT of applications and programs that you can downgrade to, like downgrading Winamp 5.51 back to Winamp 3.0 or Winamp 2.0, and downgrading Netscape 7.0 back to Netscape Communicator or Netscape Navigator. As their slogan says, "newer is NOT always better".

• United States
4 Jan 08
Go down to #5 under your original post and you will see my response.

• United States
4 Jan 08
Go to your original post "Need IE 6.0 back! Go down to the last post under #5 by me, just before #6 post begins.

• United States
3 Jan 08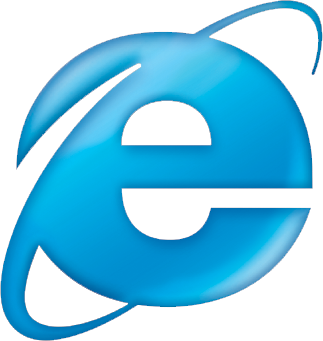 IE 7.0 is actually in your Add/Remove programs if you wish to remove it. The latest installments of it (7.0.5730.x) have turned out to be very good and you may want to be sure you have all of the patches before going back to IE6. As for Firefox... it loads slower than IE (yes, it does with all the addons), and it doesn't run a lot of things on Live.com nor any games on Zone.com. To the plus, I do believe the security in Firefox is better and I have both loaded for different purposes.

• Pakistan
2 Jan 08
Well if you want to revert back to your previous internet explorer version and uninstall IE 7.0 then try this detailed guide by microsoft http://support.microsoft.com/kb/927177/en-us You can always import your IE settings from firefox at the time of firefox installation.Please do tell me if this helps :)

• Canada
2 Jan 08
That's why I don't use IE anymore LOL. Firefox has been serving me extremely well for the past few years:) I'm not sure about IE 7, but you will probably have to uninstal it completely if the restore did not work. I still have IE 6 but I use it rarely, usually only for windows updates. I didn't move anything from IE to firefox but I know it can be done. Of course the time needed to do it changes according to how many things you're transferring. But once it's done, it works much better than IE, at least in my opinion.