Crochet or Knitting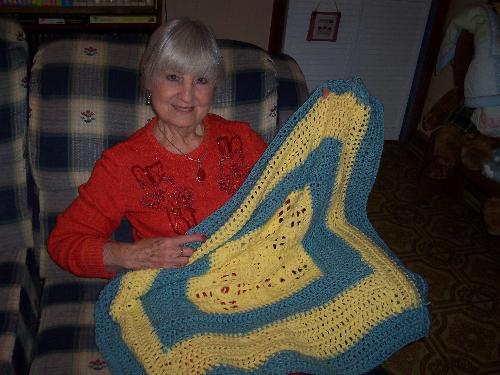 United States
4 responses

• United States
5 Jan 08
I have tried to do both. I just couldn't get into it though I want to so much. I guess I just need someone to teach me. I tried to learn from a CD and from diagrams, but this is hard to do. I can sew pretty well, and I can cross stitch but who can't.

• United States
5 Jan 08
My Mom taught me how to crochet and at first I could never get the hang of it. After about 4 or 5 years I finally got enough patience to just keep trying. My problem was I could not figure out how to start it. That one simple little knot always screwed me up. Anyways, if you want to try learning again here's a link to my crochet blog. http://crystalscrochetcorner.blogspot.com At the very bottom(the first post I think) is directions on how to crochet. These are the directions I learned from. They are really easy to follow and if you need more help let me know! :)

• United States
5 Jan 08
I'm going to check that out. I would really like to learn. Thanks a bunch!

• United States
6 Jan 08
I'm finally catching on to crochet as my aunt has been trying to teach me since I was 5 but I could never get past a chain. Now I've picked it up again as a SAHM and I'm up to making granny squares & similar patterns! Sometimes you can do a search on videos and find clips as how to do certain stitches.


• United States
4 Jan 08
What is ribbing? I've been hearing about some new knitting thing lately but I'm not sure if that's what I've heard about.

• Australia
23 Jan 08
I love to crochet and knit, I learnt to knit when I was 6 yrs old then crochet when I was 8yrs old. My Grandma taught me to do both. After 40 odd years I still do both. My children love my work and are so proud to wear the little crochet cotton tops I make them. I still knit but I live in the tropics now and it is too hot to knit all the time. I have just made a couple of little dresses (crochet) for my two baby granddaughters.