Sports Photography

United States
January 5, 2008 2:07am CST
I have recently begun diving into the photography world with paid projects, but I still consider myself to be somewhat of a novice. However, sports photography is the main focus of my work, and I am looking for a good, yet reasonably priced digital camera, ranging between $150-$300. Does anyone have any good suggestions on a good buy? Or perhaps the best features a camera needs for sports photography?
2 responses

• United States
7 Jan 08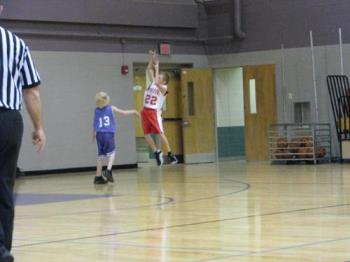 You need to invest in a basic DSLR camera, I like the Canon line, but Nikon is also a good camera. Once you have the camera body you need to get some good fast lens. I use a Canon 50mm f1.8($100.00) and have gotten somegreat shots if you are in the right palce at the right time. I use this lens indoors where the action will be happening in one spot. I also have a Tamron 28 to 70mm f2.8 zoom ($400 - $500) for shots where the action is moving and am saving to buy a 70mm to 200mm f2.8 zoom ($900 and up) for action that covers the long range. I shoot sports photos for a small local weekly paper and to sell to parents. Many of my customes own the
@200
to $400 digital cameras and do not get the shots I get. You may need to shoot at a high ISO (1600 or 3200) and will see grainness (Noise) in you photos with a point and shoot camera that will not be as noticable with the DSLR. I use a Canon Powershot S5 IS ($500 to $700) as my carry around camera and have taken some shots usable photos. My advice is to buy a basic DSLR camera and then save money for some good lens. Then you need to study the game and anticipate the action and taken your shots. Good Luck

• United States
7 Jan 08
Thanks a lot...I guess I need to save up some money then!