Does Your Boxer Grind Their Teeth?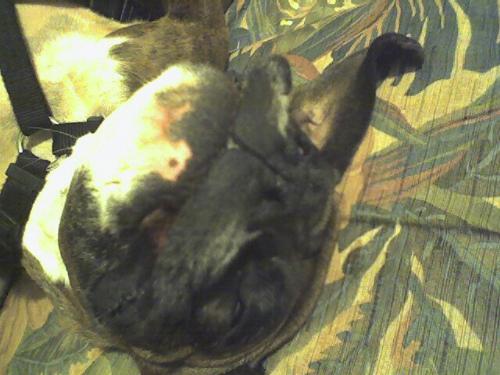 United States
January 5, 2008 9:08pm CST
My boxer grinds her teeth. I can tell you that it is annoying. She grinds her teeth and it is so loud that it even wakes me up.
2 responses

• Canada
6 Jan 08
i dont have a boxer but we did have a dog that grinded his teeth... its not good for them as it wears their teeth down.. its like grinding of human teeth as well. we took our dog into the vet and got her a mouth guard that we put in at night (only time he did it) but if its that loud that it wakes you up take her to the vet and ask them what to do

• United States
6 Jan 08
Unfortunately, it means that she has something stuck in her teeth. It is like a wrestling match to get her down, so we can clean her teeth. For boxers, mouth guards are unheard of because they have teeth sticking out everywhere.

• United States
8 Jun 09
I have 2 boxers and neither grinds there teeth.