Youtube video of southpark with steve erwin is it offensive or funny?

United States
October 29, 2006 1:55pm CST
this is the link to the video on youtube http://www.youtube.com/watch?v=oy2yy3o0c28 . People have been saying that this is disrespectful since he got killed by a stingray. Some say it is funny what do you think it's a 47 second clip from that episode.
6 responses

• United States
29 Oct 06
I think it is wrong for them to do this so soon. I know they are always doing off the wall stuff, but being on the side of Steve's wife, she does not need to hear things like that so soon after losing Steve. It is hard enough to try to maintain a normalcy to her life when Steve is no longer there for her, but to hear such stuff would make it even harder. They could have waited at least a year or two before airing it. ~Remember to give out +'s when it's deserved & select best responses. It helps us all out ;-]

• United States
29 Oct 06
The main part that had people upset is that they have him in hell.

• India
29 Oct 06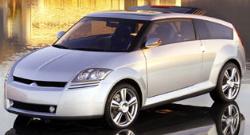 Haha that is funny Yes it is a bit disrespectful but then, that is ok we do remember him for his great deeds!

• United States
29 Oct 06
yea and that is what matters southpark is always gonna be crazy ...lol. I do feel bad for his wife though i just hope she didn't see it.

• United States
29 Oct 06
I saw it the other night and I really didn't think it would get any attention..that was wrong..it wasn't something to get all bent out of shape about...that show is always doing something they really shouldn't

• United States
29 Oct 06
Yea that is the same way i think about it is south park expect the unexpected all the time from them.

•
29 Oct 06
i think its funny ...but they shouldnt have done it so soon thats disrespectful.


• United States
30 Oct 06
thats south park for you.there always doing something.