What places in the Philipines have you visited?

Philippines
January 7, 2008 8:49pm CST
I believe in getting to know your country first before visiting other places and so I'd like to know... For those of you who live in the Philippines: What places in the Phil. have you been to aside from your home province? What place was the best? What place do you recommend? for those not from the Philippines what places have you been to? What was the best place for you?
11 responses

• United States
14 Jan 08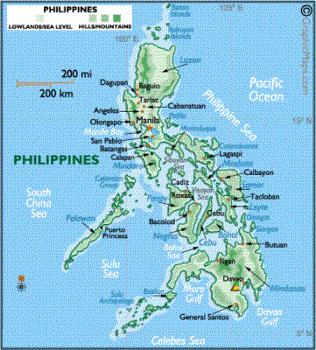 i have been in a couple of places in the philippines and i love all of it. I went to baguio, batangas, bolinao (my favorite), dumaguete, cebu, bulacan, pangasinan, tarlac, bicol, laguna, majayjay, quezon, olangapo (my second favorite), pampanga and of course manila.

• Philippines
14 Jan 08
wow, if I'll be looking for a tour guide I'll make sure to contact you. You do the PTA proud! :) Where is Bolinao? The only bolinao I know are fish. Is this a nice place to visit?

• United States
15 Jan 08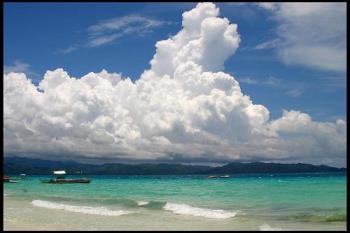 bolinao is actually in pangasinan....its so beautiful out there...i wish i could be your contact up in there but im in the states right now...although me and my boyfriend are coming to manila this march....if i he can find a cheaper airline ticket though...

• Philippines
14 Jan 08
I just visited areas around the North because I'm from La Union. I've been in Baguio many times - you should visit the place especially during the summer or on February for the Panagbenga Flower Festival - celebrating the season of blossoms. Pangasinan Hundred Islands is a good spot too - unforgettable place. So with Vigan city - The Heritage City. We just went there this month - visited Balwarte - full of exotic animals; and The Old Heritage City - much like Intramuros.

• Philippines
15 Jan 08
I'm going to like that city if it's like intramuros I just love it's history. I've been to baguio but I wasn't there for the flower festival though.

• Philippines
12 Jan 08
I am living in Laguna, in a place of always school tour go and hometown of our national hero Dr. Jose Rizal.... Calamba.... You can see here the lying woman shape mountain, the Mt. Makiling.... And you also the enjoy all the spring resorts here... That is why, it is called The Spring Capital of the Philippines....

• Philippines
14 Jan 08
yes, maybe one of these days I will visit the hometown of one of my greatest idols! :)


• Philippines
11 Jan 08
wow, I don't care what you tell me, a school that let's you travel all over has got to be the bomb! - lol

• Philippines
10 Jan 08
Baguio, Bicol, Tagaytay, Cavite (beaches), Laguna, Isabela, Puerto Galera...forgot about a thing or two. Best bang beach should be Puerto Galera. Tagaytay is very good too because its only na hour to an hour and half travel from Manila and the place is nice, windy and cool.

• Philippines
9 Jan 08
I'm from the Philippines but I only visited few places here. I visited Subic and of course, Bagiouo. I like Bagiouo because the climate is cold and aside from that I like the ambiance. I wish I could buy a house there someday. I also love to eat strawberries especially when I pick them freshly.

• Philippines
11 Jan 08
Hi, gorgeous! That makes 2 of us I wish I could visit more places here. Strawberries from bagiuo are the best!

• Philippines
8 Jan 08
tagaytay for breathtaking sight of the taal volcano and lake.Also see the Mt Makiling in its majestic view as you ride Tritran bus from UP Diliman to UP Los Banos.Ang layas ko, punta lang ako dun din ride jeep from losbanos around calamba just to pasyal

• Philippines
11 Jan 08
hey asawanialvin looks like we had the same idea when choosing a handle! Aaah, tagaytay one of my frustrations, twice i've gone to Manila but wasn't able to proceed to Tagaytay. most of my friends who went with me to manila went to Tagaytay... without me!

• United States
8 Jan 08
i advise you to go to baguio, tagaytay, boracay, subic... there are also lots of historical places here in philippines. try visit old churches, you will be fascinated with the design and the used material in order to build the church.

• Philippines
11 Jan 08
I think you just named some of the best reasons to go to the Philippines. Yes, I think this is one of the great things in the Philippines fianne, every place is rich with history.

• Philippines
8 Jan 08
I agree with you ANT (anaknitatay lolz). We should get to know our country first and it's hidden treasures before we go elsewhere. Also by doing this, we are able to help the local community of the provinces that we visit. I don't have a province but my adoptive province for now is Baguio because of it's climate and the place in general. I love travelling to Baguio by bus and I always get the midnight or early morning trip. The way the sun touches the mists of the mountains on your way to Baguio is simply breathtaking, then you begin to see the whole landscape. I have been to other places also, I lived in Bacolod for four years when I was a kid and my family would take boat (ferry) trips to Ilo-ilo or Dumaguete. I cannot forget the color of the sea in Dumaguete, it's blue-green waters so deep and sparkling it's as if you are staring at many emeralds. I have travelled Subic, gone trekking there before the famous local burger chain opened their branch in SBMA and ruined Subic's waters. I was so saddened when that burger chain resto opened and I stayed in one of the smaller beach resorts, the tide had black sludges which I know is from oil and the beach was littered with plastic bags, cups and straws with that smiling insects' face. I haven't gone back to Subic since then, and I hope that the beaches are still ok. Two years ago I was able to go to Puerto Galera. This is also a good place especially for diving enthusiast. So far, these are the places that I have visited that I definitely would recommend for visiting. Other places I've been to also by land: Laguna, Tarlac and Pampanga.

• Philippines
11 Jan 08
Wow, I am blown away by the places you guys have been! Maybe I should try and get out more. I've never been to Subic or Boracay. Yes, it is sad the way "progress" and "tourism" have begun to ruin the gifts that nature has given to us. I guess this is one of the things we must watch out for. We must try to preserve our natural and historical heritage. ANT haha that's a catchy nickname! Thanks :)

• Philippines
8 Jan 08
Last December 15-16 me and my bandmates went to Siniloan Laguna, then we climb over at Mt. Romelo(Famy), It is part of Sierra Madre mountain range.It consists several waterfalls namely Buruwisan, Batya-batya and Lanzones. It was my first climb.. I was fascinated by the wonderful view of the scenery.For first timers i suggest Mt.Romelo. Keep Safe!!

• Philippines
11 Jan 08
climbing has always been an unfulfilled passion of mine. i might make it my first mountain -lol thanks

• Philippines
8 Jan 08
Hello have you taken the lakbay map test? Anyways, the result shows how well you know your country. :) Here's the link: http://forge.codedgraphic.com/lakbayan/ In luzon, I have visited the following places, Baguio, Rice Terraces, Viga, Los Banos, Quezon, Batangas and Bicol (of course Manila), and Bulacan. In Visayas, I have been to Cebu and Iloilo, while in Mindanao, I have been into Davao City, General Santos City, Koronadal, T'boli, Norala, Surallah. I have also been to Tandag, Surigao del Sur and Bislig. :D

• Philippines
11 Jan 08
You know this is what makes me sad; I have been to some these places but due to time constraints I have not been able to visit the areas that made them so popular: - I have been to baguio but was not able to visit the rice terraces - I have been to quezon but have not visited the dam and nature reserve there (forgot what that was called) even if it was just a tricycle's ride away. I have been to Ormoc, Dumaguete and that's it. And of course I am from Cebu so I am familiar with he places here...sort of. :P