What DVD series sets do you own or want to own?

United States
January 9, 2008 2:01am CST
I started collecting Star Trek back before DVD's came out and I was buying them on VHS for $24 each (two episodes on each tape) So I've dropped a small fortune on those! Now that you can get any show on DVD, I have been collecting other shows that I like. I have all 10 seasons of "Friends", and the six seasons of "OZ". I also have a few seasons of "Roswell", "Six Feet Under", "21 Jumpstreet", "Queer as Folk:", "Scrubs", and "House". I've gotten hooked on owning these, and plan to complete each collection. What do you have??
8 responses

• Canada
9 Jan 08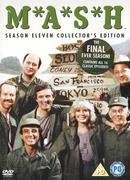 My fiance and I have been advit collectors of owning the original box sets. We have many to date. The ones we have are: 1. House 2. Married With Children 3. Beverly Hills 90210 4. Law & Order 5. Law* Order: Criminal Intent 6. Law & Order: Special Victims Unit 7. Without A Trace 8. 24 9. 7th Heaven 10. 8 Simple Rules for Dating My Teenage Daughter 11. The Addams Family 12. Indiana Jones 13. Superman 14. Alf 15. CSI: Crime Scene Investigation 16. CSI: Miami 17. CSI: New York 18. The Simpsons 19. Family Guy 20. One Tree Hill 21. M*A*S*H

• Canada
10 Jan 08
I think they have the 4th season out if not they are working on bringing the 4th season out. I get emails stating the release date of a bunch of box sets. I have so many gift cards and points that I need to find something to use them up and they are great.

• Philippines
9 Jan 08
I do have Smallville (Season 1-6), Charmed (Season 1-8), Prison Break (Season 1-3)and Supernatural (Season 1 -3)

• United States
9 Jan 08
My Mom likes Smallville, but Prison Break is the only one in your list I have seen any of. I tried to order season one recently, but my card was declined.


• United States
11 Apr 09
I have that one on my Netflix list to watch. I never watch any shows on TV, cuz I want to see them in order. So I rent them. I'll watch this one soon. Thanks



•
10 Jan 08
I want heroes series one. I only own a few sitcoms, monters complete series 1/2 and I own an english one called auf wiedersehen pet and a few others. I mainly collect normal dvds and watch those. I do plan to get more though, as theres many being lowered but I won't pay £100 for something I've already seen. =) ~Joey

• United States
10 Jan 08
Oooh, a fellow Roswell fan. If only they knew Katherine Heigl when she was on Roswell, not Grey's Anatomy. I collect the seasons of "Golden Girls", "Angel", and I also have several of "The X-Files". I haven't bought any new ones in several years because of money, but it would be fun to get the last set of "Golden Girls", which I wasn't even aware of until it went into repeats, lol My sister has several seasons of "The X-Files" and "Gilmore Girls." She was crazy about Gilmore Girls. My dad has a couple seasons of "Home Improvement."

• United States
9 Jan 08
I only have the complete series of The Dukes of Hazard on DVD, including the 2 movies they made. That's all I care to own being that was my all-time fave show growing up. I watch them now with my daughter who loves them as well.