The Baby Cage :S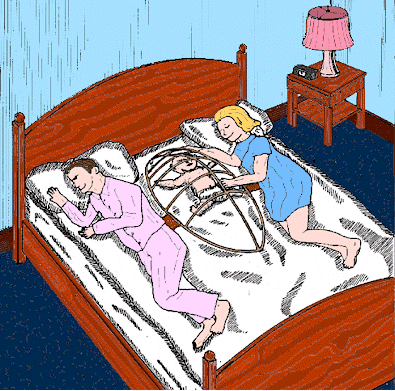 Canada
January 9, 2008 7:46pm CST
Ok, so while surfing the web I found this photo of the 'Baby Cage'. The illustration I am posting with this discussion is the actual patent illustration. So the main idea is to keep baby safe while sleeping with mom and dad. It looks rather horrid to me. Would you ever consider using something like this for your baby??
10 responses

• United States
10 Jan 08
No I wouldn't consider this. It looks terrible. The closest we came was having our daughters bassinet next to our bed. I suppose this is to keep the adults from rolling over onto the baby. Again, I say a bassinet is better.A parent might injure themselves on this contraption. Oh well to each there own.

• Canada
10 Jan 08
I agree, to each their own. I stuck with the bassinet method for both of my girls. The only time they slept with me was during night feedings if I fell asleep.

• United States
10 Jan 08
Yeah that is def something I wouldn't want to use!! I mean it kind of defeats the purpose of them sleeping with you. It's you they want to sleep up against you know?

• Canada
10 Jan 08
It does indeed defeat the purpose. Thanks Goddess :o)

• Canada
10 Jan 08
I dont think that i would put my child in something like that lol. She sleeps with me now and has slept with me since birth and i haev never rolled on to her or anything of the sort, she was safe without a cage.. lol I dunno anyone who would want to put their kid in there!!

• Canada
10 Jan 08
Yeah..looks way too scary for me. I used to fall asleep with my kids during night feedings and they were never rolled on so I'd have to skip the cage idea.

• United States
10 Jan 08
Absolutely NOT! no way no how!.If your too lazy to sit up and look in a basinett then there are certainly bigger issues. I am from the OLD school and believe that infants, toddlers and children of all ages should not sleep in the bed with parents. Once it starts it is so hard to break. When they have bad dreams- You go to them, sit with them soothe them whatever - DO NOT out of laziness let them come to bed with you. If they are ill you need tocheck on them often, turn on the baby monitor etc....again not necessary to allow them to sleep with you. That Device? is just horrid to me... what would it's purpose be? so you don't smother your own baby? that is just not right.

• Canada
10 Jan 08
I must be "old school" as well. I wouldn't have my little ones sleeping with me except for those times that I did fall asleep while cuddling/burping after a feeding. That device is horrid...someone else had commented that it was indeed for not smothering your child many, many years ago when parents would smother their child and say it was an accident. I have yet to check this out so I can't say for sure. Thanks for your response matlgal! Great to hear from you again :o)

• United States
10 Jan 08
No freaking way that is awful! I have my baby's bassinet by my bed and also got him a little baby bed that you put right beside you in bed so he can sleep with me. It has a little footrest type thing so he stays in there and a little light so I can turn it on and check on him. I am still trying to decide which to use but I will probably use both.

• Canada
10 Jan 08
The bassinet is a sure fire way to keep baby safe and close, and I like the baby bed idea too :o) Thanks for your response.

• United States
10 Jan 08
A device pretty similar to that existed centuries ago. I saw it on a History channel (or similar) show. It was invented to cut down on accidental laying-over deaths to infants at a time when some parents intentionally smothered their infants when they were unable to care for another and would claim it had been an accident. I believe the device was created during the 18th century. I co-sleep with my children and strongly feel it's in their best interest to do so. If my partner were a heavy sleeper & I had reason to worry about him rolling over on our child, I may opt for something like this so the child gets the benefits of co-sleeping without that risk.

• Canada
10 Jan 08
Thanks for the detailed response :o) Great to know that this was actually something used before our time.

• United States
14 Jan 08
there is no way that I would even think about a cage for the baby when my sons were infants I slept with each and every one of them that is the only way I would be able to go to sleep

• Centralia, Missouri
31 Jul 16
the concept perhaps, if it was safe and everything, people do roll over and smother their babies, I sleep with dogs, and dont roll on them, so I might be ok.

• United States
20 Feb 08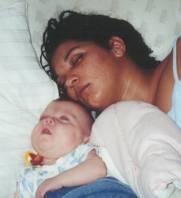 LOL I would never even consider a contraption like that! .All my kids have slept in my bed and in fact both my oldest slept with me right from the night I brought them home..We had a family bed for the longest time and never needed anything like that

• United States
17 Feb 08
I wouldn't use something like this. I co-sleep with my son but this is just awful looking. What if they somehow got their head stuck in it or something?? Anyway, I like the closeness of snuggling with my son. If it's a question of 1 parent being a heavy sleeper, then use the bed side bassinet!