things that MONEY can't buy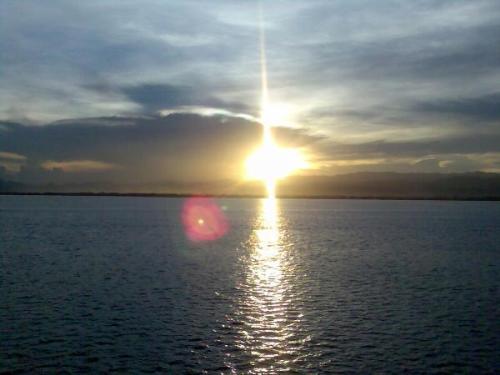 Philippines
January 10, 2008 12:48pm CST
Money can buy a bed, but not sleep. It can buy books, but not brains. It can buy food but not appetite. It can buy house but never a home. It can afford to buy medicine but not health. It can buy luxuries but not culture. It can buy amusement but not happiness. It can buy companions but not win friends. And lastly, money can buy flattery but not respect. These are some of the things that money can buy. Yet, I would always prefer to have the things that money can't buy. It is really true that BEST THINGS ARE FREE.
7 responses

• United States
15 Jan 08
Yea i totally agree wuth this... but money is still always good to have,,... unless you stole it from somebody then you need to get rid of it fast!!

• Philippines
21 Jan 08
Hi philly_9112003! Thanks for sharing your thought. I do appreciate it a lot. It is indeed true that there are a lot of wonderful things that money can't buy. However, we still do need money for survival. Practically speaking, we couldn't survive without money at all. And we should strive hard to earn money and not steal it from anybody else. Good luck!

• Uganda
13 Jan 08
Your post has deeply inspired me-now I know the best things are really free-look at air,how much would you pay for oxygen!

• Philippines
21 Jan 08
Hello there academic2! Thanks for dropping by and appreciating the thought which I have shared. I really do appreciate your view on this matter too. The best things in life are really free. It's just that we are sometimes so blind to see what we have. It is human nature that men are never contented what they have and always seeks for more. That is indeed one of the reasons why we could hardly appreciate what we have. Cheers my friend!


• Philippines
21 Jan 08
Good day to you hotsatya! First of all, I wanted to thank you for imparting your ideas on this issue. I do agree with you that even if best things are free, still money is very important in a man's life. Practically, we can not survive without money. We used money to buy food. Without money, we could not afford a shelter and all other necessary things for survival. Cheers my friend!

• Philippines
10 Jan 08
It can not buy memorable experiences that makes us happy, grow, and strong. It can not buy a family that you can call your own. It can not buy faith in God that will help you carry own with life.

• India
21 Jan 08
In today's world there is nothin that money cant money buy.Without money no one will ask you anything and no one will care a damn.

• Italy
10 Jan 08
in my opinion is not true that the best things are free because depending from many other factors so not just simplify in relation to money!!surely many of the things you described you can't buy it but this is not means that money will be the cause of unhappy person or the contrary!! i never meet or heard a person who is happy and have no money,i heard on the contrary rich people who can be happy or sad depending from person in him/herself!!in my opinion money give you a great opportunity such as it gives you choice in your life or goals to achive and afterthat the choice is yours so you can do the right choice and being satisfied or you can do the wrong choice and being unhappy!!surely people who have no money nowadays are not this kind of choice but just one such as the right way to unhappiness!!

•
10 Jan 08
I beleive the world would be a much better place if more people had the sense to realise this. Now you have this knowledge you will realise what is important in life and will be a good friend as you will always put your friends and family first.