My Three Little "Wise Monkeys"!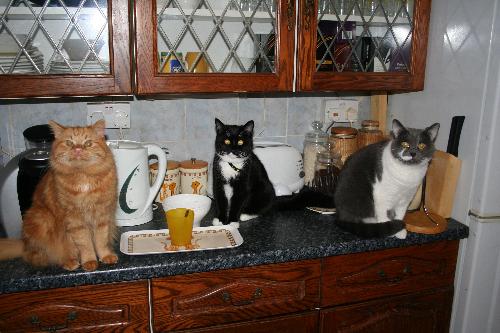 January 10, 2008 7:09pm CST
Here are my three babies, from left to right, Louis age 10months, Bing age 7 months & Louis age 2yrs 10months. They are so clever that they know when its lunch time, mind you as you can see they wait patiently to be fed.. What funny things do your pets do that make you giggle?
1 response


•
12 Jan 08
Hi there, i did try and two of them were very good, but when we got Bing, the black and white cat he obviously had bad habits from his previous owners. The other two we had from 8wks old but bing was homeless. When the others saw him do it then that was it. They only do it just before they are fed and then i do detox the counters... They are little monkeys. Thanks for looking at my pic