Resident Evil 4?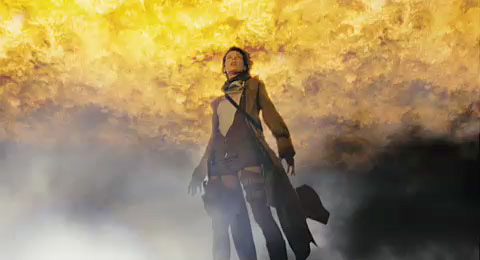 Canada
3 responses

• India
27 Aug 08
Well Even i am Looking Forward to it. I Hope They Make The 4th Part As Same as the Game Resident Evil 4. That Would Be More Interesting.

• United States
1 Feb 08
I hope so. Alice rocks! I have not seen part 3 but I read about it.

• United States
30 Jan 08
hiya there dreamer..happy day to ya.. i just watched it a few days ago..i just got my Netflix lol..lovvvvee itt!! it was an awesome movie..though i wish they had alot more blood..gore and more zombie eating flesh lol..but it was still a great film..the first will always be my favorite i guess just enough of everything to me..And i read al over online to see if there is gonna be a 4 th and its not lookin prosperous:( i heard threw the grapevine..that Milla i think her name is that played Alice doesnt want to do anymore..and they said on the site they had no plans as of now to make anymore..but ya never know..us fans love it and they made a crud load of money from the films..and how can they end the trilogy if thats what it is..wit all those others made at the end of the movies..wont tell u what dont want to ruin it for anyone lol..but if there is u wil be teh first one i let know..have a good one!