Not a good idea!

United States
January 12, 2008 7:43am CST
I made a poor call in judgment... at 2 am this morning I was thirsty and lazy. Instead of going to the other room to get myself some distilled water, which I usually drink, I grabbed something that was close by. a large can of sobe adrenaline (an energy drink my son likes to have on hand) oh my goodness! I am wired. I can not settle to sleep for anything, it is now nearly 8 am about the time I should be getting up. The big drawback is not only am I awake and unable to settle to sleep, it unfortunately did not cause me to be energetic feeling.... bummer, I could get the house immaculate if it did that! I won't be making this mistake again, my son got up for work and tsk'd me saying that is like drinking the caffeine from 12 coca-cola's.
11 responses

• United States
12 Jan 08
Oh no...I hope you can get a nap today. :) I know a couple of people who practically live on energy drinks. I guess there's quite a big market for them. I avoid caffeine as much as possible...gives me headaches plus I already have trouble sleeping without it.

• United States
12 Jan 08
Oh man, since you are not used to that kind of thing, you must be going crazy! I have never tried any energy drink. One coca cola is enough for me. I'm not sure what energy drinks have more of, sugar or caffeine? Either way, that is a potent mix. Hope you don't crash.

• United States
12 Jan 08
Here's the lo-down on it: vit c 100% dv b6 240% folic acid 30% b12 100% taurine 960 mg d-ribrose 480 mg l-camitine 240 mg inositol 96mg guarina 48 mg panax ginseng 24mg cal 130 sodium 95mg potasium 20 mg total carb 34 g of which 33g are sugar

• United States
12 Jan 08
Oh goodness I'm sure you won't do that again :) My son also drinks those from time to time but I tried a taste once and nearly spit it out - don't care for the taste at all and would have to be dieing of thirst before I would actually drink one. And yes, they are supper packed with caffeine.

• United States
12 Jan 08
LOL - and really nothing you can do but ride it out, I feel for you right now.



• United States
14 Jan 08
A friend of the family once gave me one of those and I was wired up like crazy. I can't imagine anyone drinking those willingly. Can you imagine trying to work while wired up on that stuff?? Your son has my sympathy. **AT PEACE WITHIN** ~~STAND STRONG IN YOUR BELIEFS~~

• China
13 Jan 08
hello,i never try for that energy drinking,even the coca cola,but a little coffee.i like ...wish you have a good sleeping in this night...good luck to you..

• United States
13 Jan 08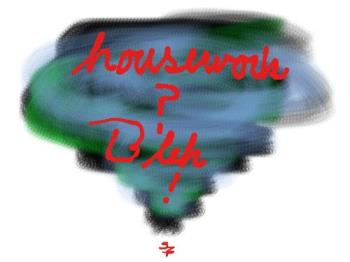 Oh...wow! Sounds like something I should keep on hand! I have medication that puts me in the ozone. Bleh.....and it takes a pot of coffee just to feel half normal. Even then, my house still looks like Katrina had left town yesterday. * What's worse, is the drowsy effects of each medication is multiplied the more different types of medication you are forced to ingest!


• United States
13 Jan 08
No wonder you are wired. That is a lot of caffeine! I drink Coke when I need a lift me up and Dr Pepper if it is close to bed time. Dr Pepper does not have as much caffeine as coke does.

• United States
12 Jan 08
yeah, those drinks are not a good idea for anyone...i do not like them at all!!

• Canada
12 Jan 08
I usually drink green tea or coffee and that only gets me started. Oh and I have a filter on my tap water, we did away from buying the distilled water from Safeway, because they took up too much room in the fridge, not to mention having to refill then all the time. I guess you should have a bottle of the distilled water in the bedroom. I would have not drunk that energy drink, the soda can would have told me no. Mind you if i mistook it for a can of Coca Cola, I might have, but then I need all the energy I can get. Hope you have calmed down by now.