Do you have Health Insurance?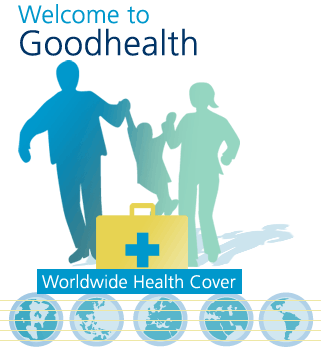 India
January 13, 2008 1:17am CST
Health insurance works by estimating the overall risk of healthcare expenses and developing a routine finance structure (such as a monthly premium or annual tax) that will ensure that money is available to pay for the healthcare benefits specified in the insurance agreement. The benefit is administered by a central organization, most often either a government agency or a private or not-for-profit entity operating a health plan.I have to pay $400 every 2 months for a BCBS one person policy and it pays for dip. Do you have Health Insurance?
7 responses

• Philippines
13 Jan 08
yes, it's important to have a health insurance it's for you foture..me, i have to pay 312pesos for the social security system, and 100pesos monthly for the Phil.Health..it's need to have that one coz how can we afford to be sick and stay in the hospital..it's so expensive to be sick..

• United States
13 Jan 08
No doubt. Same way here. Everyday people here worry about getting sick because if they do, they have no way of paying. Our health insurance system here sucks and it is sad to see people have to suffer because they can't afford to get well. I want to change jobs, but because of my insurance I can't, so I am stuck in a hell hole for a while.

• Philippines
8 Mar 08
Yes, I do have my health insurance. We need it in case of emergency and in our everyday living. Cost per month is only about 15$. You can have your check up every now and then, annual check up every year, see your dentist for cleaning and just any health problems. I hope that every organization be paying for the health insurance of their employees or on a 50-50 sharing. it will be a big help.


• India
21 Jan 08
Yes, I do have health insurance policy. It is for my whole family. I always take a helth insurance policy and make sure I read the general guidelines for the same as it is very mandatory to abide by the rules and terms mentioned in the clauses for the policy else the claims will not be entertained later on. Health insurance companies have started a huge marketing based on the big demand in the market thus we need to compare various schemes before finalising on one.


• United States
13 Jan 08
I do have health insurance I have BCBS of NC. But I live in Ohio. That is because my insurance is through my work and my company is based out of NC. I pay $65 every 2 weeks. Most of the time it is really good. I have a lot of health issues going on right now and my insurance has really helped a lot. Of course on a lot of things my insurance requires me to submit my own claims because of being out of NC they don't cover some doctors here in OH. There is pros and cons to it. My dad always told me it is better to have some form of insurance than none at all.